Ashwani Jaitly authors book of poetry titled "Tidke Supne Di Gaatha" 
Getting overwhelming response from all those who have read the book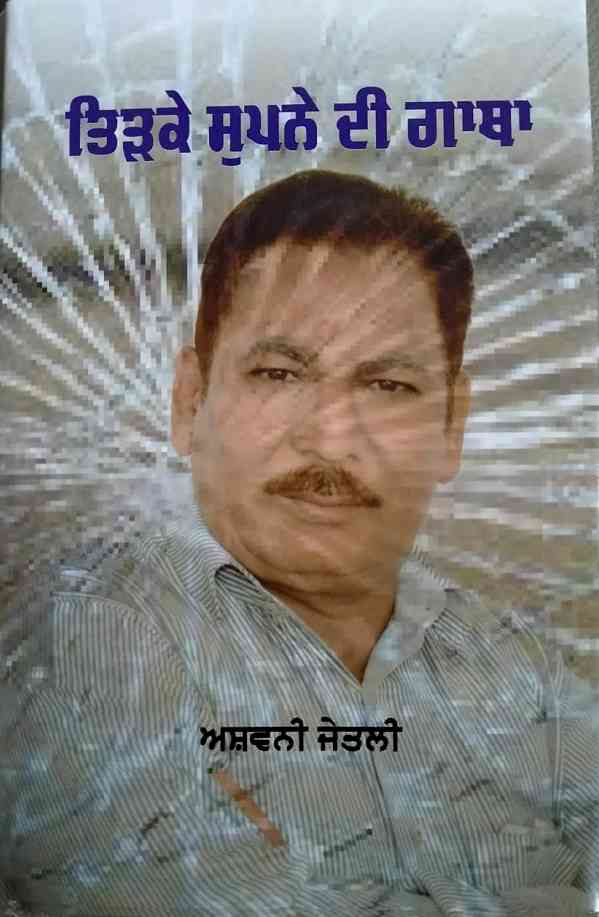 Ludhiana: City-based journalist turned poet Ashwani Jaitly has penned a book of poetry titled "Tidke Supne Di Gaatha". 
The book has been published by Chetna Parkashan, Ludhiana.

The book, which has been written in the Punjabi language, carries 24 poems and 22 ghazals. 

The preface of the book has been written by a noted educationist and Punjabi Critique Dr Guriqbal Singh.

This is the first book penned by Ashwani Jaitly who has a passion to write since his early age. He has dedicated this book to his late parents, late wife Chanchal and late son Aditya Jaitly. 

Jaitly's creative work had appeared in many famous literary magazines such as Nagmani and Arsi. Noted Punjabi poet Avtar Singh Sandhu commonly known as Pash was one of his friends.  

He has expressed his inner and outer emotions, love, affection, separation, memories etc. in his poetry. Besides, he has touched many other issues including unemployment, exploitation and communalism.
He writes:
"hun lalo phiran lachar jihe
bhagon sabh maal dkaar gaye
hakkan di rakhi noon chune si jo
ohio sade hakk maar gaye"
 
He also writes: 
"Us raza ch' rahna sikkh lya hai
Nahin shikva karna, sikkh lya hai"

The book is still to be released formally. However, Ashwani Jaitly is getting overwhelming response from all those who have read the book. 

It is hoped that Ashwani Jaitly will enrich the Punjabi literature with his creative work in the future too.