Ashwani & Associates organises vaccination camp at their office
It is hoped that this camp shall contribute to the national mission of attaining universal vaccination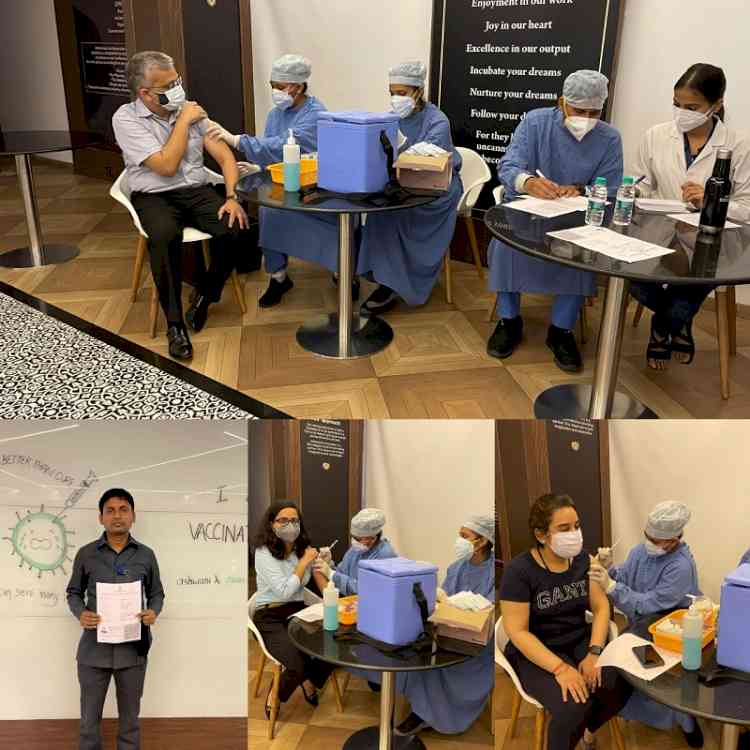 Ashwani & Associates organising vaccination camp at their office in Ludhiana.
Ludhiana:
M/s Ashwani & Associates, Chartered Accountancy firm from Ludhiana held a camp in their Ludhiana office for a vaccination drive for its team members and their family members.
By now it is an established fact that mass vaccination is the only effective weapon in the long and deadly war against the Coronavirus that has ravaged the nation as also its industries. It is hoped that this camp shall contribute to the national mission of attaining universal vaccination.
Expressing appreciation for the many contributions that enabled this camp, Ashwani Kumar, Partner, Ashwani & Associates said "An activity of such importance and magnitude cannot be carried out singlehandedly and we are extremely grateful for the support we have received to make this possible. In particular from the team of Dayanand Medical College, Hero Heart Centre who very efficiently carried out the camp of vaccinating nearly 50 people at our office. We are happy to state that all our staff have been vaccinated with the first shot."