Ashoka University Open House in Amritsar for students of class XI and XII and their parents
Author(s): City Air NewsAshoka University visits Amritsar to engage with students of Class XI and XII and their parents at an Open House on Saturday at Spring Dale Senior School. Amritsar, March 29, 2014: Ashoka University, with a vision...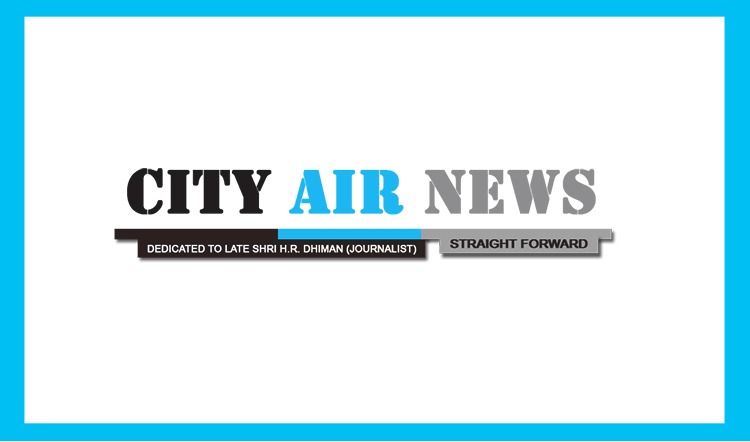 Amritsar, March 29, 2014: Ashoka University, with a vision to provide Indian students with an Ivy League quality education, visited Amritsar to engage with students of Class XI and XII and their parents at an Open House on Saturday at Spring Dale Senior School. The session was led by Madhavi Menon, Professor of English, Ashoka Unviersity, Ph.D., Tufts University.
Ashoka University's Open House is a platform for prospective students and their parents to interact directly with its founders, faculty and admissions team, discussing the merits of and need for a liberal education in India. The University has conducted such sessions in major cities across India, and Dubai, Abu Dhabi and Sharjah in the Middle East.
The event at Amritsar involved an information session that introduced the audience to the University, its vision, academic programmes and admissions process, after which the faculty and admissions team took questions. The audience was excited to hear about the curriculum and the growing interest in the University's undergraduate programme among students from some of India's most reputed schools.
Prof. Menon, when asked about the scope of employment after education at Ashoka, said"The University's emphasis on intellectual as well as practical engagement will ensure that students gain the necessary skills and exposure to excel in their many endeavors. Moreover, our network of founders, donors and mentors are leaders in their fields, and are committed to ensuring that students' experience after graduation is in line with their interests and passions."
Ashoka University's curriculum follows the US model of a four-year undergraduate programme in the humanities and the sciences.  The hallmark of an Ashoka education -- spanning 32 courses in 8 semesters -- will be the combination of breadth and depth of learning; of academic rigor and flexibility. The University is supported by successful entrepreneurs and philanthropists such as Pramath Raj Sinha, Founding Dean, ISB and Founder & MD, 9.9 Media; Sanjeev Bikhchandani, Founder, InfoEdge (naukri.com); Ashish Dhawan, CEO, Central Square Foundation & former Senior MD, ChrysCapital Investment Advisors; Vineet Gupta, MD, Jamboree Education; Sid Yog, Co-founder and Managing Partner, Xander Group and Puneet Dalmia, MD, Dalmia Cements among others. Its Academic Council comprises eminent scholars and researchers including World Bank Chief Economist Kaushik Basu, author and historian, Ramachandra Guha, renowned sociologist Andre Beteille, President & Chief Executive of the Centre for Policy Research, Pratap Bhanu Mehta among others.
The application process for Ashoka University is currently underway and prospective students can register their interest online by logging on to the university's website (www.ashoka.edu.in). The first batch of classes is scheduled to commence in August 2014.
Ashoka University aims to be the benchmark institution of tertiary education in India.  It offers a four-year undergraduate programme in the arts and sciences based on the US model of liberal education,  at a fraction of the cost. Its academic partners include the University of Pennsylvania (an Ivy League institution ranked among the top five universities in the world), University of Michigan (a prestigious research institution and one of the eight Public Ivies), Carleton College (a liberal arts college ranked first in the US for its teaching) and Sciences Po (ranked first in Europe for political and international studies). The university is scheduled to welcome its first batch of undergraduate students in August 2014 at a fully-residential 25-acre campus in Rajiv Gandhi Education City in the NCR near Sonepat, Haryana.
Ashoka University also runs a post-graduate programme which is a one year multidisciplinary programme with scholarships ranging from 1 lakh to 6 lakhs, attracting graduates of IIMs, IITs, and Delhi University, among others.