Ashish Mittal Foundation gives volleyball courts to players of Changera and Sanauli village of Zirakpur 
Celebrates Olympic Day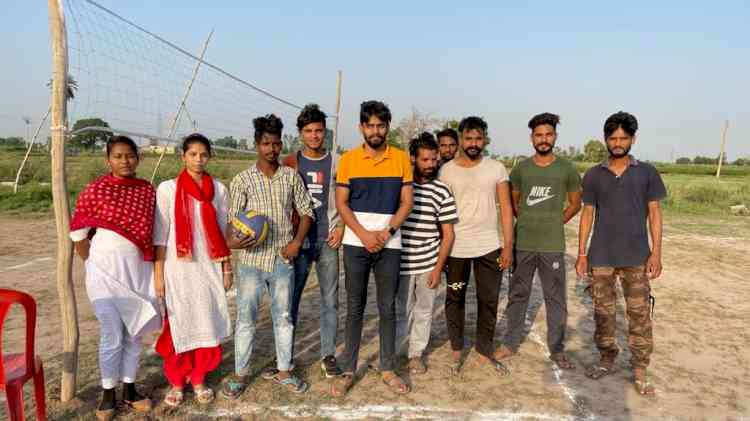 Zirakpur: Ashish Mittal Foundation today gave volleyball courts to the villagers of Changera & Sanauli village of Zirakpur and surrounding areas on the occasion of Olympic Day.
To improve the mental, social and physical health of youth in these areas.  In the past few years, there has been a lot of depression level among the youth and the pandemic has disrupted all social relations.  Sports is a wonderful process for all the pressure and stress.
On this occasion Ashish Mittal, Chairman of Ashish Mittal Foundation congratulated all the players on Olympic Day and gave a message to move forward through sports in the future and also told about the importance of sports so that our health can last. He said that by channelizing the energy of rural youth in sports, we aim to remove negative influence and distractions.
Physical activities reduce health risks. A research shows that people who are physically active for about 150 minutes a week have a 33% lower risk of all-cause mortality than those who are physically inactive.