Asha Gautam Presents Masterpieces Collection Series 2021
Tatva, the principles of Nature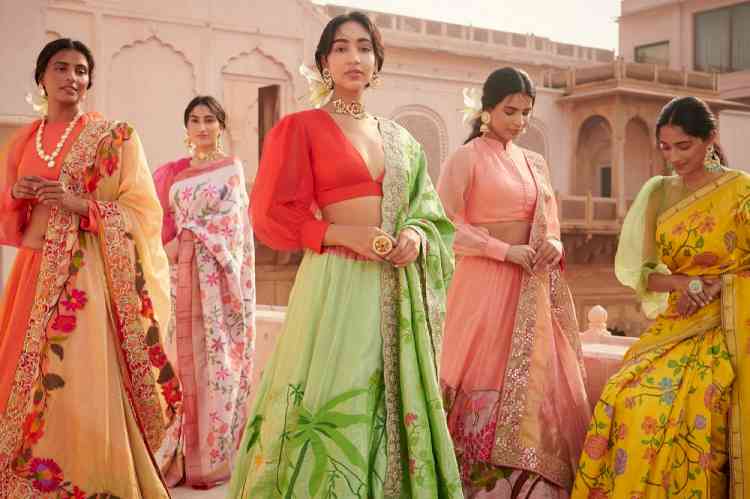 The first in this series is a collection of Paithani sarees and lehengas. Taking inspiration from nature and its elements trying to spread the message of love and positivity towards the otherwise disrupted nature. Each piece of this collection is handcrafted for months signifying the hardship and care. The vibrant colors like pink, green yellow magenta and beige interlaced with gold and silver zari are creating a magical nature feel. The motifs are taken from nature not so around us but what we dream of- the blue skies, the greener grass, the animals and pretty butterflies and birds adorning the sky.
The collection resonates with the seasons of nature with fabrics ranging from silk to organza and tissue. The collection is a message of preserving the beauty of nature and spreading positivity and happiness. The designs are not restricted to only heritage and royal look but are also an amalgamation and juxtaposition of playfulness and happiness with aristocracy.
"Paithani as a craft is very close to our hearts, as every piece is like a canvas to our minds and takes a lot of effort and care. We want the ardent lover of craft and textile to get something different every year at the same time we don't want to take away the natural essence of Paithani weave. We also want Paithani to be relevant to all generations and become a timeless piece in all seasons. We have merged techniques and fabrics like Paithani applique on organza skirts and paired with light playful organza blouses which is adding to its appeal." says designer Gautam Gupta.