Art acts likes a stress buster for Bhavika Sharma aka Santosh from Sony SAB's Maddam Sir
She says after a peaceful session of painting or photography, she find herself to be more energetic and positive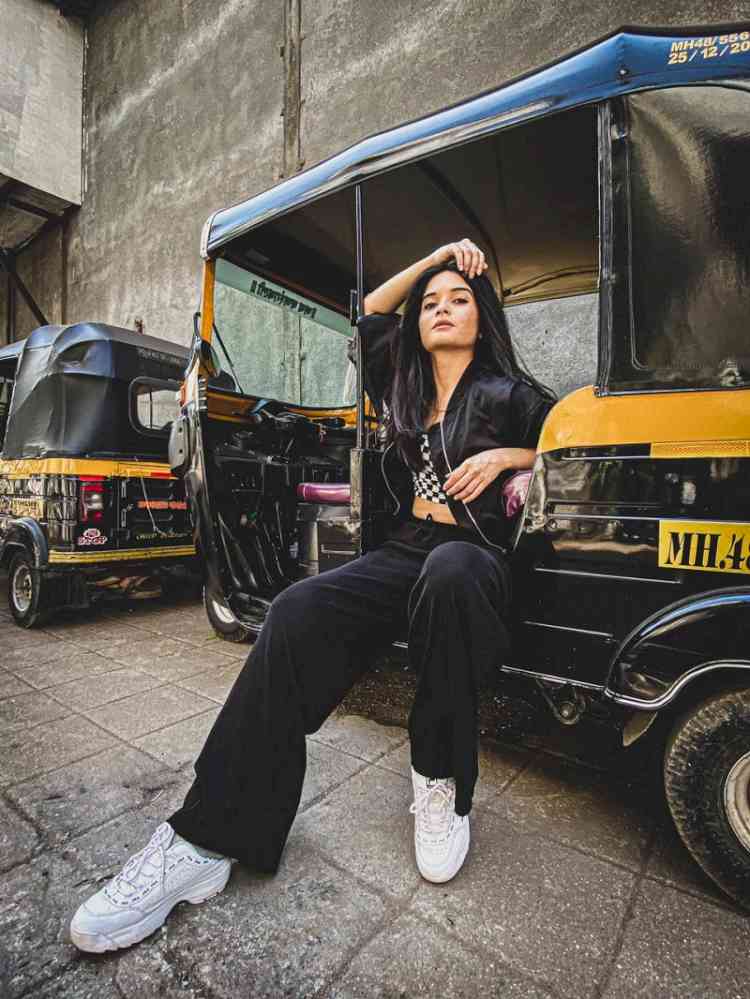 Bhavika Sharma aka Santosh.
The meaning of art can be different from person to person. Some think you must create paintings or sculptures to be considered a real artist. Others believe that you are either born with artistic talent or not. But art for some is a channel to express one's feelings and thoughts. Bhavika Sharma is known for her role as Sassy Santosh in Sony SAB's Maddam Sir, shared her take on how art helps her to relax and gives her soothing and a calm feeling after a hectic day at work.
Revealing her artistic flare, Bhavika believes art is one of the best stress busters for her as it helps her unwind and relax.
Bhavika, essaying the role of Santosh Sharma said, "As a child, I was always inclined towards art more than anything else. Painting or coloring was my get away and with time I used art as a form of relaxation, and it continues to be an activity which helps me unwind. Art can be relaxing as you can channel any stressful feeling or emotion onto the canvas and create something beautiful out of it instead. I also believe that art is an opportunity to capture, document, and remember the happy times and the things in life that can instantly put you in a good mood. Take your camera with you the next time you go for a walk, draw the sunset scene from your bedroom window or photograph the smiles of strangers. I can assure you, it will give you an amazing feeling."
She further adds, "After a peaceful session of painting or photography, I find myself to be more energetic and positive. Especially during these tough times art has helped me cope and stay positive. It helped me hold on to the thought that everything will go back to normal very soon. Even during my busy schedule, I try my best to take some timeout for art. I prefer painting but I am always open and keen on learning new forms of art. A few months ago, I tried my hands at different styles of painting such as Madhubani, doodling and I enjoyed it."