Aparshakti Khurana and Shakti Mohan set to bring their sassy swag & quirkiness in the upcoming episode of 'By Invite Only'
Both, Aparshakti Khurana and Shakti Mohan are known for their impressive personalities and have won the hearts of many! Watch them being grilled in the upcoming episode of By Invite Only, on Amazon miniTV, set to go live on 28 February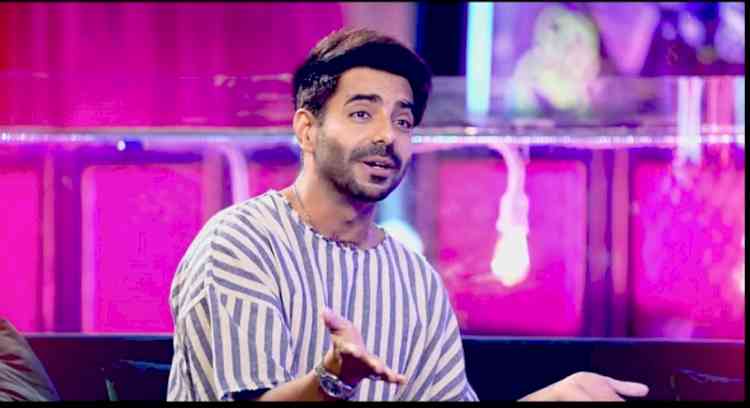 Aparshakti Khurana.


Mumbai: Amazon miniTV – Amazon's free video streaming premium service, today unveiled the promo from their upcoming episode featuring Aparshakti Khurana and Shakti Mohan. The promo gives a sneak peek into some sassy, quirky, witty, and "interesting" conversations with host Renil Abraham.
Audiences can expect an overdose of fun and laughter when the two brilliant artists with great sense of humor, take center-stage and engage in free-wheeling conversations. The two are seen pulling each other's leg, from Shakti Mohan sharing her concerns about boys, to Aparshakti consoling her in his unique style, the episode is fun from the word go!
Sharing his excitement Aparshakti Khurana said, "Every time I meet Shakti, there is always so much to catch up to. We can go on and on, and I am sure on By Invite Only there is going to be laughter riot. I just hope I don't end up saying too much, chat shows do put one in the spot (laughs). But yes, great company and candid discussions are always fun."
"I am familiar with reality shows, but chat shows are not a very traditional thing for me. But I had to come on By Invite Only, there is so much I have heard about it. We have Aparshakti joining us, there sure are going to be some jokes flying in all the time. All in all, I just want to have fun, stay safe from getting into trouble, and keep it entertaining", said Shakti Mohan.
By Invite Only, hosted by Renil Abraham, is a celebrity talk show produced by Zoom Studios and the latest episode will premiere on 28 February 2023, on Amazon miniTV for free, available within Amazon's shopping app and Fire TV.