AP to promote container spaces concept
Author(s): City Air NewsSeen Winny Patro, CEO Innovation Society Govt of AP launching iSprout Business Centre by light of lamping in Viajaywada also seen iSprout founders Sundari , Srinivas, Sessha Prasad in the picture. iSPROUT off to...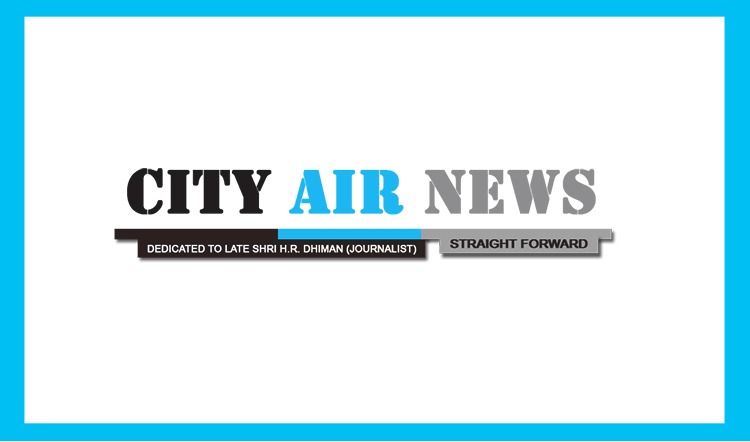 iSPROUT off to grand debut in Vijayawada
Vijayawada, November 27, 2018: iSprout takes delight in announcing the launch of its state-of-the-art and fully equipped office workspaces for start-up companies and enterprises that will fill a huge vacuum in Andhra Pradesh's happening city of Vijayawada.
The iSprout Business Centre, founded by Sundari Patibandla, Sesshaa Prasad and Sreenivas Tirdhala, began on a scintillating note near Jyothi Convention Hall at Benz Circle on a historic November 27, 2018, with its grand inauguration by Shri Winny Patro, CEO Innovation Society, Government of Andhra Pradesh and Shri Kanthilal Dande, IAS, Managing Director for Andhra Pradesh Housing Board.
With two highly patronized ventures in Hyderabad and Tuesday's latest addition, iSprout is all set to foray into Chennai. As part of its nationwide drive, franchises will be coming up in Pune, Bangalore and Gurgaon in the next six months. Having invested Rs 25 crore till date, the promoters will pump in another Rs 25 crore to cater to its expansion schedule.
The space at the Vijayawada franchise is approximately 12,000 Sqft and it will have 200 seats. The first premium business centre is also the largest (in terms of seating capacity) in the Telugu-speaking States with an overall seating capacity of 2400 spread over 1,30,000 sq.ft.
The promoters stated that to make for a lively ambience and an easy-on-the eye Interior design and style, they have conceptualized the décor with vibrant colours, customized murals and frames, designer texture and motivational quotes reflecting their values for blending work and a playfully relaxing ambience.
According to Sundari Patibandla, 'There is shortage of proper office space in Vijayawada as the demand for office space has shot up exponentially. Infrastructure development takes time and most of the startup and branch offices are operating from residential spaces. iSprout endeavours to cater to this demand so that the new ventures can have full-fledged offices to add value to their brand and portfolio and sound professional in every way. We are also providing business support services to help new establishments in processes like business incorporation, accounting, payroll, registrations, GST Filing, TDS Filing, Tax and Audit."
In his inspirational address, the chief guest, who has co-founded ventures in e-commerce and has mentored start-up founders, gave invaluable tips and provided insights for start-up businesses and how a strategic and planned approach would lay a foundation for transforming ideas into a successful business venture.
Winny Patro, CEO Innovation Society said Providing workspace for startups will play a role in development of eco system. It is a good sign. If we see changes in the last three years, our State government has provided work spaces in a big way. Now in addition to bolstering workspace infrastructure we are planning to create container spaces in the next two to three months.
"When we have common co-working spaces, many companies will work together at a place. This will open avenues for mutual growth. There are chances of new tie-ups; partnerships. There are possibilities of interaction with senior leadership members from industry or investors. Generally, individual companies cannot enjoy this scope he added.
Kanthilal Dande, IAS, MD for APHB said iSprout will set new benchmark for business entities in Andhra Pradesh. iSprout seems ready to give other services to companies. We hope to see more iSprout centres in Vijayawada.
iSprout Business Centre in Vijayawada boasts of spacious fully-functional areas, common cafeteria and a highly trained front-desk team along with an available business-support team that makes it an ideal place for start-up ventures.
Date:
Tuesday, November 27, 2018