Annual sports day celebrated at Apeejay School
Young achievers were awarded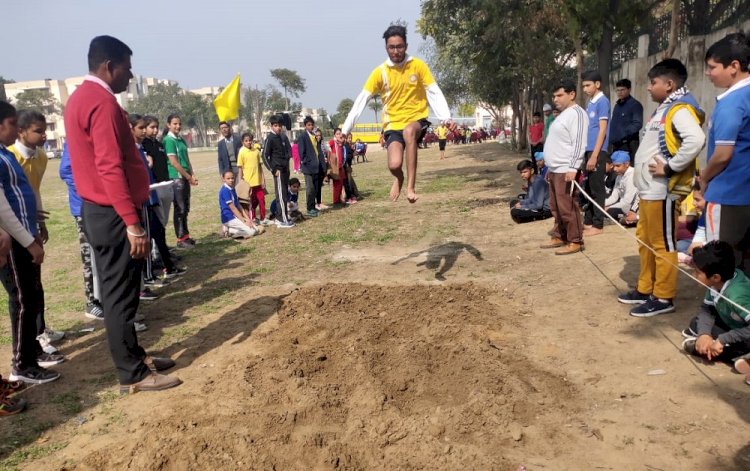 Jalandhar: The school playground of Apeejay School, Rama Mandi, Jalandhar was filled with great zeal, excitement and frolicsome atmosphere on 11th February,2020 as the school celebrated its Annual Sports Day. Vice-Principal, Mrs. Aarti Shorey Bhat started the day by hoisting the school flag and declaring the meet open by releasing colourful balloons in the air. The air was filled with cheering and tons of encouragement for the young athletes once the track and field events began.
The Pre-Primary and Primary section students participated whole-heartedly in fun-filled games like frog race, Hop Race, Crawl race, Obstacle Race etc. Students of classes VI-VIII competed in events including sprints, Relays, Long-Jump, Shot-Put, ball Throw. Fun time with a staff 100m race added to the enjoyment.
The young achievers were awarded with medals and certificates by Vice-Principal Mrs. Aarti Shorey Bhat. She highly appreciated each sports star and highlighted that students must spend time outdoors which gives them opportunity to learn from their surroundings. She also urged the parents to encourage their ward towards taking up any sport for their physical and mental wellbeing. 
The event ended with the National Anthem.