Annual Concert and Carnival at Cambridge International School
Author(s): Rajat KumarJalandhar, November 26, 2017: Cambridge International School, Jalandhar has always acknowledged the efforts of the students and given a pat on their back to continue on their quest for excellence. In order to motivate...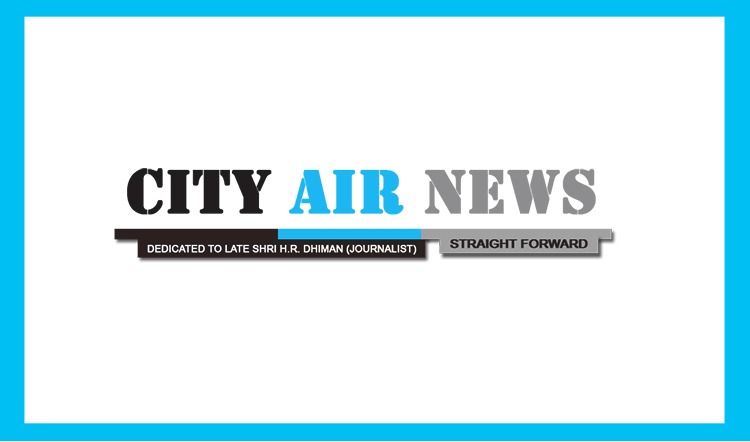 Jalandhar, November 26, 2017: Cambridge International School, Jalandhar has always acknowledged the efforts of the students and given a pat on their back to continue on their quest for excellence. In order to motivate the students Annual Concert was organized in Cambridge International School for Girls, Jalandhar, the ceremony is a corollary of Cambridge's vision to Dream, Dare and Do. Cambridge International School has set a bench mark in imparting quality education to its students by devising innovative teaching learning methods and as a result got excellent results from its students. Cambridge as an educational institute, envisions empowering the young minds not only with knowledge but also wisdom and vision. The aim is to chisel and create enlightened citizens of tomorrow bearing the torch of humanity and ushering in a new dynamic renaissance for mankind.
On the ceremony the honorable Chief Guest Mr. Gurucharan Singh graced the occasion by his presence. Mr. Gurucharan Singh is a multi-talented and multi faceted personality, an actor by profession, is renowned for his famous stage character of Mr. Roshan Singh Sodhi, largely popular for his roles in Taarak Mehta Ka Ooltah Chashma and CID. He is lauded for his vibrant acting and comic timing. He is a certified Neuro Linguistic Programming (NLP) Master Practitioner.
The programme commenced with the lighting of the lamp by the Members of the Management and floral welcome was extended to the Chief Guest, Mr. Gurucharan Singh.
CIS strives to develop various aspects of the personality of students by giving them unique opportunities for self expression. The students left no stone unturned to prove their potential in Curricular and Co- Curricular activities which help in unearthing, challenging and polishing the inherent talents of the students.
The list of achievements is never ending at Cambridge because it believes in the time tested theory that learning and achieving is a lifelong process and the day we cease to learn, we cease to grow. The philosophy has always prodded everyone at Cambridge to strive for excellence –every day and every moment of life.
To motivate the students and to appreciate their efforts CIS gave awards for the excellence in academics to the students of Grades 1 to 12 and Spectacular Sportsperson Awards to Gurinder Vir Singh (The Sprint King) who won a Gold Medal in Asia Cup and Fateh Singh Dhillon (The Ace Marksman) who won a Silver Medal in World Cup. Along with this Star Award for Community Services were given to Evaan Luthra (Grade 5) and Parissa Luthra (Grade 3). CIS is privileged to become a part of British Council International School Award Programme where ISA has opened new vistas for our students to explore untouched grounds and scale new heights.
To add color to the event, Musical Enactment, Choir, Bhangra performances were presented by the students. Last but not the least an eloquent and melodious composition of our Director Sir Mr J. K. Kohli, our school song which highlights the thirst for knowledge and the urge to discover new ideas, was sung by the students. On this occasion students presented an Annual Report highlighting the achievements in Curricular and Co- Curricular activities of the year.
The honorable Chief Guest, Mr. Gurucharan Singh congratulated the students for their achievements and motivated them to excel in their field of interest and wished them good luck for their future endeavors. He also appreciated the great management and wonderful execution of the whole event.
Cambridge International School has always believed in spreading happiness through sharing and the joy of giving. The students of Cambridge International School organized 'Annual Carnival' on November 25, 2017 and November 26, 2017. A lot of fun - filled activities were arranged for the fun and entertainment of one and all. There was a large range of activities starting from Football Toss, Nail Art, Tattoos, Frisky Frisbee, Reach Our Planet Earth, Balance the Bottle, Road Safety, Try-Enjoy-Win, Feed the Clown, Prick the Brinjal, Pot Luck, Pin the Bow, Art and Photography, Tambola and SOCH an NGO organized stalls and music was the center of attraction of the event. SOCH is an NGO which is working in Jalandhar, Punjab to train children / adults with Autism and their caregivers. Their motive to organize their stall is to create awareness about Autism and to sell the products created by Special Needs Department. Such celebrations not only bring happiness and gaiety but also inculcate the core values of the school life skills in the children.
The main attraction of the event was Raffle Draw in which First Prize –Laptop was won by REVA Second Prize -Tablet was won by AKSHIT , Third Prize - Mobile Phone was won by KRISHIV (VI-I), Fourth Prize - Microwave was won by DAKSH, Fifth Prize - Home Theatre was won by AVNEET KAUR , Sixth Prize by PANKAJ ARORA ( IX-E) Wrist Watch Set ,Seventh Prize Mixer Grinder ISHRAJ,
Eighth Prize - Induction Cook Top was won by was won by RHYTHM JAIN , Ninth Prize - Dinner Set was won by KEEMTI, Tenth Prize - Coffee Maker was won by MADHAV
On this occasion, Chairman LWES Mr Ajay Bhatia, Vice Chairman LWES Mr Nitin Kohli, President LWES Mr Deepak Bhatia, Members of School Management Ms Mona Bhatia and Ms Pooja Bhatia, Senior Executive Director LWES Mr J.K Kohli, CEO LWES Dr Brijesh, Chief Academic Officer LWES Ms Deepa Dogra,, Members of Secretariat LWES Ms Geeta Mahajan, Ms Meenu Huria, Ms SmitaVerma congratulated the Principal Ms Kiranjoth Dhillon for putting up a grand show. They expressed their exhilaration at the success of this event. They also congratulated the students and wished them luck for their future endeavors.
Last but not least, they expressed their heartfelt thanks and gratitude towards the staff and students for working in a dedicated manner which was highly instrumental in the success of this event.
Date:
Sunday, November 26, 2017