Angel Broking Pvt. Ltd. appoints Vinay Agrawal as Chief Executive Officer
Author(s): National News from India Desk @ city air newsMumbai, December 30, 2014: Angel Broking Pvt. Ltd has on Monday announced the appointment of Vinay Agrawal as its first Chief Executive Officer with effect from 1st January...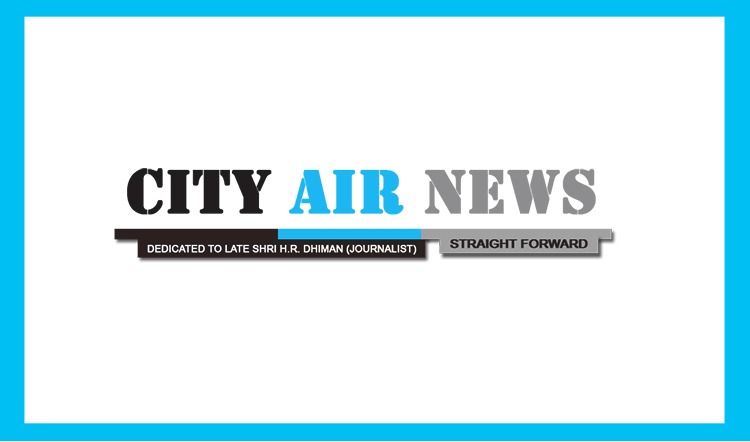 Mumbai, December 30, 2014: Angel Broking Pvt. Ltd has on Monday announced the appointment of Vinay Agrawal as its first Chief Executive Officer with effect from 1st January 2015. Vinay Agrawal has been a long-time associate of Angel Broking Group. In his previous role, he led the Equity Broking business vertical successfully for the group. Vinay Agrawal is a CA by profession and has an overall rich experience of 15 years spanning across BFSI domain covering multiple facets of business development, operations, product development, finance and e-broking.
"Angel Broking is on the cusp of immense growth, with structural and sustainable improvements in macroeconomic factors. During this time of transformation, where the economic changes would boost the overall business sentiments and would have huge benefits particularly for all businesses related to equity market, there is no better person to take the position of CEO than Vinay," said Dinesh Thakkar-CMD, Angel Broking, "Vinay's strong analytical ability, better understanding of innovative tools and technology, and dedication to the organization have motivated our choice to appoint him as our company's first CEO. This is a unique moment in our company's history and a step toward growth and prosperity and I am confident that he will continue to drive Angel Broking to newer heights of growth and profitability."
In assuming his new duties as CEO, Vinay Agrawal will oversee the day-to-day functions of the company, along with his team of CXOs.
Commenting on his appointment, Agrawal said, "Angel Broking is a strong financial services company which is a combination of financial strength, commitment to personalized service and innovations in its technological platforms. I am honored to be chosen to lead this company. The rapidly changing nature of the financial services industry in India creates vast opportunities for Angel Broking. As the new CEO of this impressive organization, my focus will be to continue to grow the company by capitalizing on our entrepreneurial spirit and to accelerate our solid, profitable financial performance and to provide value addition to the clients we serve."
Angel Broking has seen a substantial growth in over last 2 decades. During the second half of current year the company saw its daily average retail revenue increased by almost 20%, new customer acquisition increase by 35% and an increase in sub-brokers by 20% growth rate. Company's robust systems, processes and adaptation to newer technologies have helped Angel Broking increase its online trading portfolio, which today contributes almost 25-30% to the overall revenue. With renewed optimism and good governance at the center, capital market is set to outperform itself in the coming years and Angel Broking is gearing up for this growth by increasing its presence with added sub-brokers' network & client-base across the nation.
ABOUT ANGEL BROKING
Angel Broking Pvt. Ltd., is today one of the leading Indian stock broking houses, with a focus on retail business and a commitment to provide "real value for money" to its clients. The Angel Broking Group is a member of the BSE, NSE and the country's two leading commodity exchanges, the NCDEX and MCX. Angel Broking provides a wide range of personalized wealth-management and investment services to its retail clients. These include Stock and Commodity Trading, Portfolio Advisory and Management Services, Investment Advisory Services, Distribution of Mutual Funds, IPOs, Personal Loans and Insurance, as well as E-broking & Depository services – all supported by intensive research and a six sigma-backed Quality Assurance program. Angel Broking Group provides its value-added services to over 9 lakh individual retail investors through its nationwide network of 132 branches, including 17 regional hubs 8400+ registered sub-brokers/business associates and an all India employee strength of 3500+. Angel Broking has one of the largest trading terminal bases (16,308 terminals) in the country, and the largest sub-broker network on the NSE, clocking one of the largest volumes in the industry. The company's shareholders include International Finance Corporation (IFC), the private investment arm of the World Bank.
//Trading //-----------------------------
Readers may send their news/views/feedback to us:
-----------------------------
Join us on facebook (fb): www.facebook.com/cityairnews
Date:
Tuesday, December 30, 2014