&TV artists from UP, Rudra Soni, Yogesh Tripathi, Manmohan Tiwari and Dhiraj Rai marvel over Uttar Pradesh on National Tourism Day
There is just about everything that one seeks on a holiday in India and how much better can it get if you find it all in one place!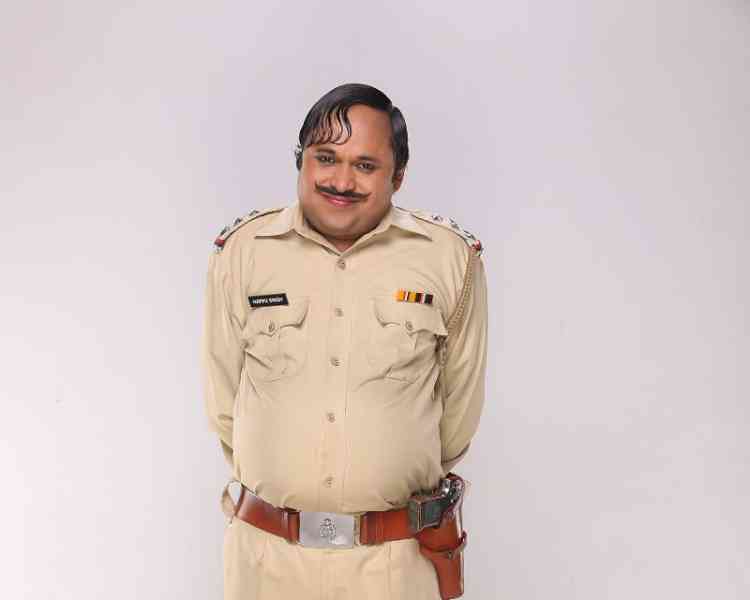 On National Tourism Day, &TV artists from Uttar Pradesh, Rudra Soni, Herod Antipas from Yeshu, Yogesh Tripathi, Happu Singh from Happu Ki Ultan Paltan, Manmohan Tiwari, Pappu from Gudiya Humari Sabhi Pe Bhari and Dhiraj Rai, Devesh Tripathi from Santoshi Maa Sunaye Vrat Kathayein talk about the best tourist spots in the UP region. The occasion marks the celebration and acknowledgement to the numerous cities that India has to offer with its cultural diversity and impeccable hospitality. 
Speaking about Kanpur, Yogesh Tripathi says, "Kanpur is one of the most beautiful cities, situated on the banks of the sacred river Ganga. Tourists visit Kanpur to experience the splendour of the one-of-a-kind historical and religious sites. Kanpur is famous for its high-quality textiles and leather products, and I love shopping here as the intricate work is spectacular. For me, a visit there must include strolling the lovely parks the city holds like Nana Rao park and devouring the irresistible Benarsi ladoos from Baba's, they are sure to melt in your mouth. Apart from being the natural tourist hub, it is also a rapidly developing city and is home to many engineers who attend the prestigious Indian Institute of Technology in Kanpur. Some of the hotspots here include Moti Jheel, Kamala Retreat, Bithoor, Shri Radhakrishna Temple and Allen Forest Zoo." 
Speaking about Prayagraj, Manmohan Tiwari says, "Illahabad, Prayagraj, Allahabad – with so many names the city has one feeling which is of happiness. I travelled to the city a long time ago, and till date I can remember the hours I spent walking the streets and taking quite a few photographs to capture its beauty. The Ashoka Pillar and Victoria Memorial are still the main attractions of the city. The town has rich history and heritage which gathers crowds from all part of the world. Allahabad Fort, Khusro Bagh, Chandrashekhar Azad Park, Allahabad Museum, Triveni Sangam, All Saints Cathedral, Swaraj Bhavan, Jawahar are a great tourist attraction." 
Speaking about Agra, Rudra Soni says, "Agra offer quite a few hotspots: the famous Taj Mahal, Agra Fort, Jama Masjid, Fatehpur Sikri, Itmad-Ud-Daulah's Tomb, Akbar's Tomb, Moti Masjid, Sikandra Fort, Jodha Bai ka Rauza, Mehtab Bagh, Mother Teresa's Missionaries of Charity, Wildlife SOS, and many more. When I was very little, my family took me to see the Taj Mahal and I took the cliched photo of holding the massive monument with the grasp of my tiny fingers. It was such a special moment for me, after which we sat on the colourful rickshaw on the way back. The environment was so welcoming, the rickshaw rider told me tales of Agra and historical nuances that took place which intrigue me till date. I still feel that my interest in mythology stemmed from my trip to Agra." 
Speaking about Varanasi, Dhiraj Rai shares, "There is no shortage of places to visit in Varanasi. Rightly called the land of mysticism, the city offers the storied history, important religious sites, and the architecture and art that has forever preserved the past. Touted as one of India's holiest cities, it has loads of temples and ghats that host endless lines of pilgrims from all over the country. It only adds to the holiness that river Ganga passes through Varanasi. It is a must for anyone visiting Varanasi to see the Dasaswamedh ghat and attend the Ganga aarti at Assi ghat. The food in Varanasi is delightful I miss gorging on Baati Chokha, Kachori Sabzi and Choora Matar. One must grab a Thandai near the temple and enjoy the refreshing drink while listening to the melodious bhajan." Uttar Pradesh boasts an aromatic and delectable Awadhi cuisine, the fine Chicken and brass work and majestic architecture. There is just about everything that one seeks on a holiday in India and how much better can it get if you find it all in one place!