Amity University Haryana celebrated International Women's Day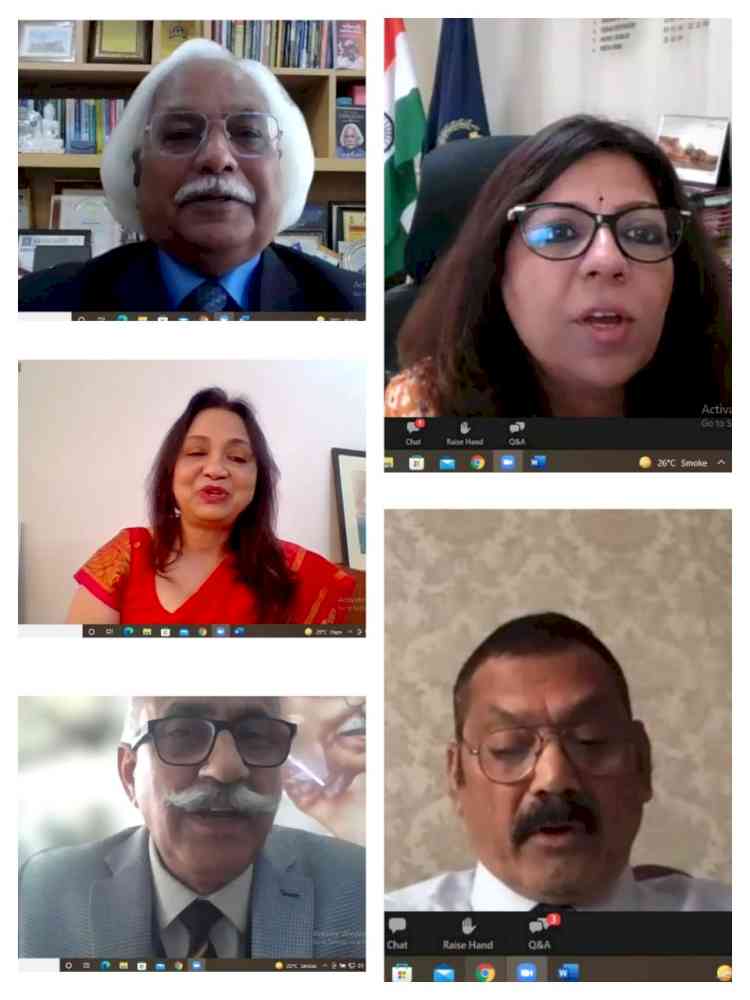 Gurugram, March 8, 2022: Every country, no matter how progressive, has a history of biasness against women but with time, this biasness has decreased with the efforts of revolutionary people spreading awareness about gender equality. In order to celebrate the social, economic, cultural, and political achievements of women and to promote gender equality, every year March 8th is observed as International Women's Day. Thus, to spread awareness this Women's Day, Amity Law School, Amity University Haryana has organized a Webinar on 'Women Empowered and Empowering'. 
While motivating the students Ms Meeta Singh, Income Tax Commissioner, Delhi spoke about the importance of 'Women in the Civil Services'. She said, "Women empowerment is necessary for a sustainable future. For that purpose, gender sensitization of girls is equally important so that they can break barriers." She emphasized that the perspective needs to change from Gender Equality to Gender Equity; since now women have the same opportunities as men, it is now required that they be treated equal to men as well. In the end, she mentioned that it is really important for women to hold on to each other and push each other up instead of expecting men to give us equality.
In his address Advocate P S Bisht, Former IPS Officer said, "Women are already empowered. We just need to change the way the world perceives it." He discussed the role of women in the Forces and how women have played an important role since the fight of independence started. He emphasized that lawyers and law students have a major role in changing the society and mending it through creating more awareness about gender equality.
Expressing his delight at the International Women's Day celebration, Vice Chancellor of Amity University Haryana, Prof P B Sharma said that, "Our age old vedic civilization always had its highest respect and reverence for the motherhood and the girl child. The world in which we shall live tomorrow shall stand for equality of opportunity, for justice to one and all & for responsible citizenship. There would be no scope of positive bias in favor of one or the other. Empowerment is not so much about equality of number of male and female but about equality of opportunity and the absence of a negative bias."
"In education we maintain no bias for either gender while imparting knowledge or assessing the outcome in examinations" added Prof Sharma. 
Prof. (Dr.) Padmakali Banerjee, Pro-Vice Chancellor specifically pointed out how AUH promotes nurturing young female talent. She said, "All of us should aim at creating a sustainable and peaceful tomorrow by taking care of others. We, as the empowered members of the society should contribute to empowering the less privileged. For the women to be more empowered, equal opportunities should be created in all spheres and not only wages."
While delivering the vote of thanks Maj Gen P K Sharma was optimistic that the youth now has a different mindset and are set to change the perspective of the world. He said that the glass ceiling will disappear when we focus more on the calibre of a woman first and not the gender.
Approximately 200 participants including Students, Research Scholars, Faculty Members and Heads of Institutions, from Amity Universities Haryana and various other colleges of Delhi-NCR attended the webinar.