Amity organizes workshop on "Entrepreneurship- Starting up a Fashion Business"
It was a five-day online workshop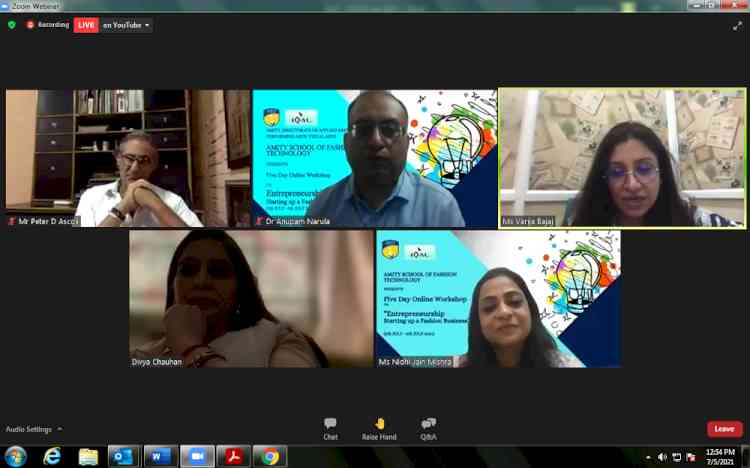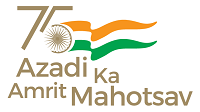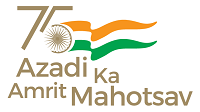 Amity School of Fashion Technology organized a five-day online workshop on "Entrepreneurship- Starting up a Fashion Business" which aimed to provide a comprehensive knowledge to students for starting up fashion ventures beginning from an idea till the launching of the products and further scaling up of the business.
Speaking on the occasion, Mr. Peter D' Ascoli, Founder, Talianna Studio said you may design apparel, but when you talk about business it should be associated with profit.  Sharing some tips on starting a business Mr. Ascoli said first of all one has to analyze our self as to why you are taking this education and what you want to become in future, similarly  before starting a business or startup, analyze why you want to start the business. You should be able to think like a businessman even if you are a designer. Every business needs team, you alone cannot be the only aspect of starting business. There are many opportunities available in India, so first know yourself and then grab the opportunity. Mr. Ascoli also suggested that to be successful you have to listen, believe and understand others point of view. Along with your fields knowledge it is important to have knowledge of other areas of business like capital, sales, marketing, logistics etc. You also need to keep information about your customers and competitors. He further advised students to study market where the product will be sold, and also keep in mind seasons, ideas, company, fashion etc. while identifying the product line,
Addressing the students, Ms. Varija Bajaj, Eminent Fashion Designer stated during this pandemic, there has been an overnight change in the customers in terms of need, demand and lifestyle. Every 15 days a new change is taking place, so it is important to understand the new conditions along with technology. Ms. Bajaj said that theoretical education has changed, the work of a designer is not limited to making sketches only. Today's fashion technology is more on science and technology based. You have to use science in business. A student of fashion design must have knowledge of Photoshop, video editing, block chain, artificial intelligence, e- commerce etc. She suggested students that they should understand human behavior because fashion industry is changing so develop skills according to that.
Mrs. Divya Chauhan, Chairperson, Amity School of Fashion stated to make the country self-reliant, Amity always encourages students to develop their entrepreneurship skills. This workshop will help fashion and apparel students, academicians, practitioners, researchers and entrepreneurs to understand how a successful fashion venture can be setup starting from scratch.
During the five day workshop, various session like Ms Smita Kansal, Director, In League will share her views on Fashion Business Models; Ms. Anu, Co- Director, A4A Hospitality Services Pvt. Ltd will share her views on Starting a Fashion Business Enterprise;  Ms. Richa Gautam, Creative Design Head, Arvind Mills will share her ideas on Design Process; Mr. Pramod Adhikari, Co- founder, Ideaworx Associate will share his ideas on Range Development amongst others.