Amity International School, Noida students win NASA's Space Settlement  Design Competition 2020 
The annual completion was held virtually this year owing to the global coronavirus pandemic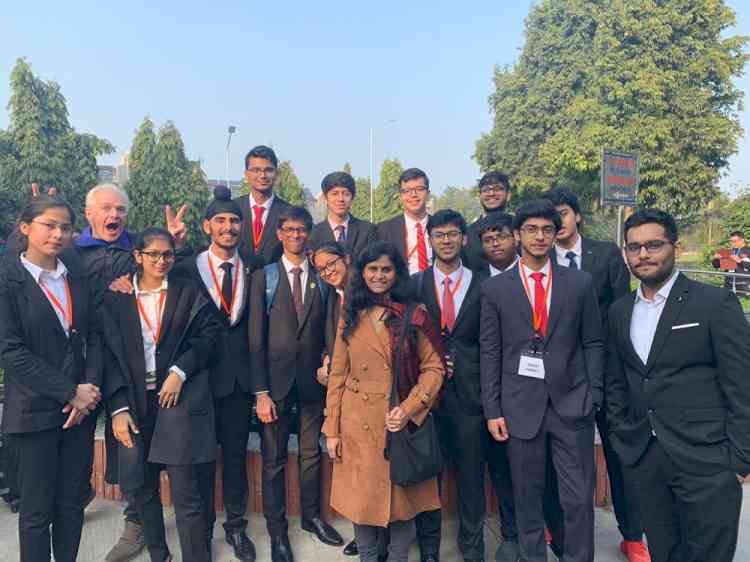 Students from Amity International School, Noida won the finals of International Space Settlement Design Competition 2020 organized by NASA. The annual completion was held virtually this year owing to the global coronavirus pandemic. Three schools from India reached the finals of the coveted competition out of which two were branches of Amity International School - Amity Pushp Vihar and Amity Noida.   
  

The 14-member team from Amity Noida are students from class XI and XII. The team as part of the Company – 'RockDonnell' comprised of three more schools from Northwest US, UK and Australia. The school teams from across the globe worked in close co-ordination to create a proposal for making a Surface Settlement on Mars "Argonom". The request for proposal was floated among all the four companies participating in the competition held on 24th July 11pm IST with a deadline for submission being 27th July 5pm IST.   
  

Ms. Renu Singh, Principal, AIS, Noida shared that students from her school bagged the maximum number of company positions as they showcased their assiduous and collaborative working skills. Akshit Sinha was elected the President of the Company; Jaskeerat Singh Sareen was Head of Structures Department; Sidak Taneja was Head of Human Factors Department; Bhavya Goel bagged the position of Head of Operations Department; Akshit Agarwal, was the Co-Head of Automation Department while Kreetik Thakur and Saanch Gupta were elected as Co-Marketing Head.   
  

All the students of the company worked virtually day and night under their leadership to create their proposal that was presented to a panel of judges from NASA and Boeing on July 27th . Post presentation each company had to face the questions from the judges. On the basis of the quality of their proposal and presentation, the company RockDonnell was declared as winner of the competition. Other members of AIS Noida team were Sarvarth Dobhal, Aryan Arora, Dhruv Pandey, Nishchay Sinha, Kushagra Sharma, Omaima and Samyak Gupta that were mentored by Ms Smita Fangaria.   
  

Ms. Renu Singh also shared that AIS Noida team had cleared the National round earlier in the year and then went on to win the Asian Regional Space Settlement Design Competition to enter the International round as semi-finalists.   
  

Dr. Ashok K Chauhan, Founder President, Amity Group of Institution and Dr. Mrs. Amita Chauhan, Chairperson, Amity International Schools congratulated the winning team on their efforts and for bringing laurels to the nation by representing the country on a global platform.