Amity Greater Noida organized career counseling webinar 
Webinar held on career options and future prospects in management and allied areas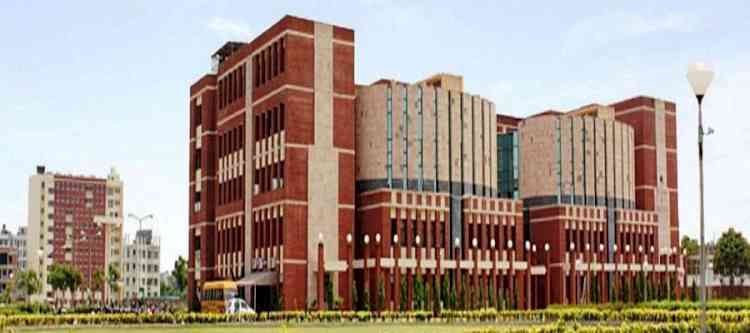 With the increasing stages of global lockdown, worries of students and their parents  regarding getting admission in reputed universities for higher education is also increasing. Everyone is looking for such opportunity which can enhance their prospects of getting jobs in multinational companies and getting global exposure. In order to help such students Amity University Greater Noida came forward to help in the removal of this dilemma from the mind of students and parents and is organising a series of Webinars.
Today, Amity University, Greater Noida Campus has organized its third online webinar on the topic ''Career Options & Future Prospects in Management & Allied Ares''   for students, Admission aspirants of different Programs and their parents. More than 1000 students and their parents participated in this interactive webinar which was not only focused on giving details about each of the unique programs but also resolving all the queries and doubts from the minds of students and aspirants. 
The Webinar was addressed by Prof. (Dr.) Gurinder Singh, Group Vice-Chancellor Amity Education Group with VP Prof. Bhawna Kumar, Mr. AK Choudhary, Director Admission & Dean Brig. H S Dhanny, and Dean Prof. J S Jassi.
Prof. (Dr.) Gurinder Singh, in his address, focused on the profile building of students, role of any university on the career, building career through innovative programs and benefit of foreign exposure in career building. He said that the choice of career or profession is one of the most important decisions of anyone's life. While going for higher education decision is to be made on the basis of realistic aspirations, we should not only focus on traditional courses but we should explore emerging areas with global exposure. The interest of an individual is also an important point while choosing a career. He said Amity has created programs that you can start in India and finish at high ranked Global Universities. We have also implemented Education 4.0 in sync with Industry 4.0 demands. Briefing about the 3 Continent Programs, Prof. (Dr.) Singh added that this is a unique program designed to create global leaders. The campus has unique International Exposure through internship aboard, study abroad, research fellowship programs and active research-oriented Centers of Excellence for best of global and practical exposure with hands-on learning.
The webinar then proceeded to an interactive question-answer session where the participants raised many important questions before the expert panel, all quarries were resolved clearly and precisely. Students were asking questions like what are the emerging courses, how we can go foreign for our degree, what is the role of global exposure, which programs are in demand, do executive programs helps in getting elevation in career, what foundation course can be done in addition to Program etc. All questions were answered by the area experts.
Director Admission Brig Hardeep Singh Dhanny in his thanksgiving address mentioned that Amity University is committed toward career building of students and is constantly taking care of them even in this lockdown periods also. He further mentioned that Amity has made its admission process completely online.  He assured that Amity will take all required initiative so that no students suffer in any academic activities.