Amitabh and Jaya Bachchan spotted with South Indian superstars at Kalyan Jewellers ad shoot in Mumbai
Global brand ambassador Katrina Kaif was also a part of the campaign for the jewellery brand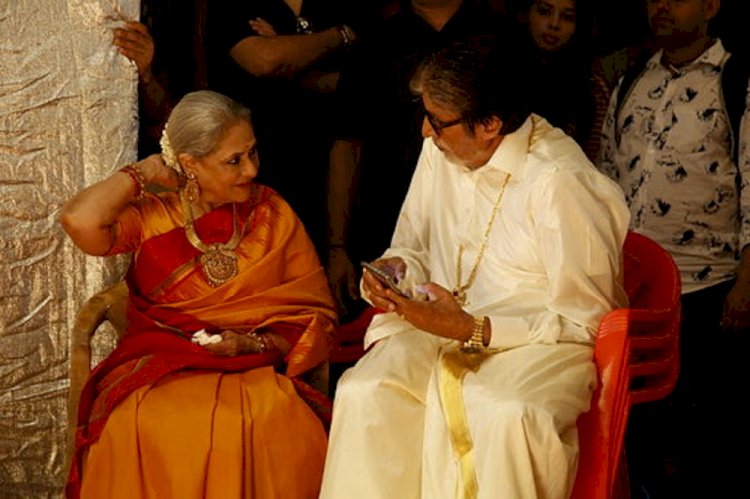 Mumbai: Kalyan Jewellers brand ambassador Amitabh Bachchan was spotted alongside with Telugu superstar Nagarjuna, Kannada star Shivraj Kumar, Tamil star Prabhu Ganesan, Malayalam actress Manju Warrier and bollywood star Katrina Kaif at the recent jewellery ad shoot in Mumbai. These celebrities have been associated with the brand Kalyan Jewellers for years now. These iconic legends from their respective industries have been the face of Indian Cinema and their contribution to the industry is exceptional.

Veteran actors Amitabh and Jaya Bachchan will be enacting as the parents of Katrina Kaif where they get her married. The onscreen chemistry with the actors where filled with the right emotions and portrayed the eternal bond of a family.
As a matter of fact, the last time these celebrities came together for a shoot was back in 2014. Post the ad shoot, Big B went on to share moments from the shoot on his social media pages.