Amid curfew people to get daily needs through home delivery as district administration ropes in shopkeepers in Ferozepur
DC releases the contact numbers list of shopkeepers cum service providers to ensure home delivery of medicines, grocery, fruits, vegetables, and milk products at doorsteps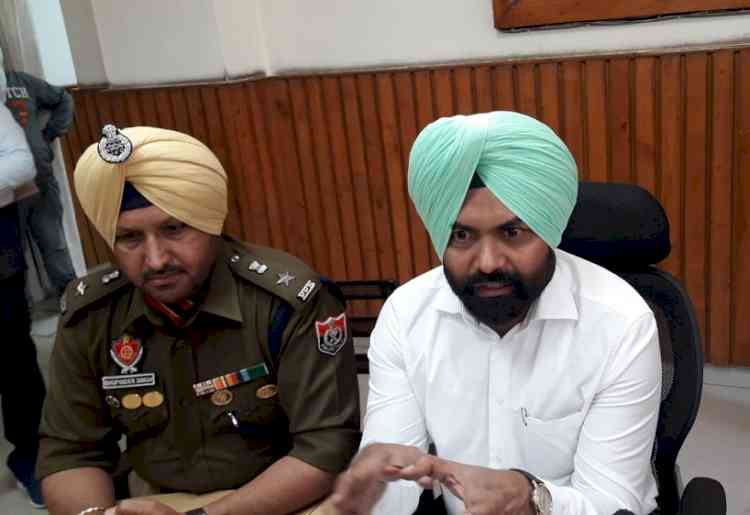 Ferozepur: Moving ahead with the commitment to fulfill the basic requirements of people of Ferozepur during the curfew period, the district administration has roped in a large number of shopkeepers and service providers to ensure the supply of daily needs through home delivery.
Interacting with the media persons on Wednesday, Deputy Commissioner Ferozepur Mr. Kulwant Singh said that district administration while initiating a mammoth practice has roped in shopkeepers and service providers for supplying grocery goods, vegetables, milk products, medicines, and other daily needs at the doorstep through home delivery.
He further added that the mobile numbers of roped-in shopkeepers have been released and the officials have been directed to circulate these numbers through various modes of communication so that people of the district can avail the benefit of these essential services. Mr. Kulwant Singh said that the district administration would leave no stone unturned to serve the people of Ferozepur in this hour of distress as all the roped-in shopkeepers' cum service providers would be given passes to make them able to reach the consumers.
These service providers have been exempted to operate between 6 am to 11 am adding the deputy commissioner said that any fruit or vegetable vendor and milk vendor or sanitation worker would not be stopped at any cost. He said that the shopkeepers would not be allowed to open shops and strict action would be taken if any one of them opens the shops but they will be free to conduct home delivery to the consumers.
Answering a query, Mr. Kulwant Singh said that no question to grant relaxation in the curfew hours arises as this curfew has been imposed keeping in vies the Corona Virus pandemic, not because of a law and order problem and if any relaxation is granted the purpose of this curfew will be defeated as such relaxation will trigger mass gathering in the district which will give a suitable environment to this deadly virus to spread further.
The deputy commissioner once again urged people not to step out of their homes during the curfew period and said that by breaking the chain of infection we can win over the situation.