Amazon Seller Services Pvt Ltd opens its first Fulfilment Centre in Punjab
Author(s): City Air NewsA photograph related to opening of its first Fulfilment Centre in Punjab (at Doraha in Ludhiana District) by Amazon Seller Services Pvt Ltd on Tuesday. With a storage capacity of1,15,000 cubic feet, the new Fulfilment...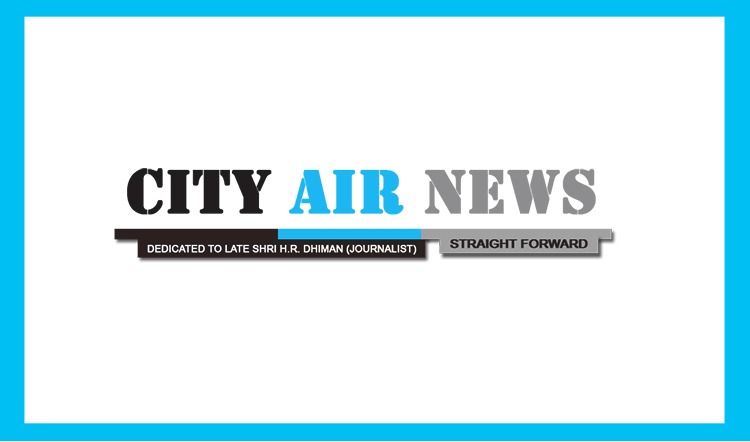 With a storage capacity of1,15,000 cubic feet, the new Fulfilment Centre near Ludhiana will enable thousands of SMEs from the state to grow profitably in India's flourishing digital economy
Ludhiana, June 16, 2015: Amazon Seller Services Pvt Ltd (ASSPL) today announced the opening of a Fulfilment Centre (FC), spread over 50,000 square feet, in Doraha on the outskirts of Ludhiana. This is Amazon India's first Fulfilment Centre in the state of Punjab. The FC will allow Amazon.in to offer its Fulfilment by Amazon (FBA) service to thousands of small and medium businesses in the state and empower them to gain access to and service customers across the country as well as globally at significantly low operating costs.  It will also enable faster and quicker delivery of products to amazon.in customers in the region.
Over 150 sellers from across the state have already registered at the facility and many of them have started inbounding their products at the facility. Amazon.in celebrated its 2nd anniversary in India early this month and in these two years, Amazon has invested substantially in creating logistics infrastructure in the country to help build a transformative customer experience for both buyers & sellers. Amazon.in now has12 FCs operational across nine states in India covering a total of over one million square feet  space  with a storage capacity of over 2.6 million cubic feet.
Welcoming the progressive move in the state, Mr. AnirudhTewari, Principal Secretary, Industries & Commerce and CEO, Punjab Bureau of Investment Promotion, said "Amazon India's investment in Punjab with the launch of a Fulfilment Centre signifies the growing interest of large global enterprises in the state. The FC will enable thousands of small & medium businesses selling locally created products such as hosiery, sporting equipment, etc. to service customers seamlessly across the country& the globe. It will also provide a fillip to the local economy by enabling the growth of ancillary businesses such as packaging, transportation, logistics, and hospitality across the state. We are committed to enabling the ease of doing business and helping companies like Amazon.in to expand their presence in Punjab."
 ]Talking about the benefits of Amazon's Fulfillment Centre, Mr. Akhil Saxena, Director Operations, Amazon India said "Our world-class fulfillment infrastructure and customer service will allow Amazon to do the heavy lifting for sellers of all sizes across Punjab and help them grow profitably. We are committed to and look forward to partnering the state government in transforming the lives of small and medium businesses across the state by giving them access to tools and technology that will empower their growth in the digital economy. Apart from immensely benefiting sellers, the FC will also enable faster and quicker delivery of products to consumers across the state of Punjab" he added.
Amazon.in today offers the most comprehensive suite of services to sellers that meet their requirements at every stage of their business lifecycle. It has already impacted the lives of over 100,000 sellers across the country by providing them services like Self Service Registration(SSR) that provides sellers an accelerated and friction-free path to Sell on Amazonand reach nationwide markets; Amazon Easy Ship, assisted shipping service wherein sellers can leverage on  Amazon's investments in logistics to have their orders shipped straight from their own warehouses; Pay by Amazon wherein sellers can offer their customers a trusted and convenient payment option thereby increasing conversions; Fulfillment By Amazon (FBA) wherein sellers can store their products in Amazon's warehouse and the company packs and delivers the orders to customers plus provides customer service and manages returns. These services help sellers reduce their operational costs considerably as well as increase sales. As the profit margins increase, sellers pass on these benefits to consumers in the form of reduced prices.To facilitate seamless management for sellers on-the-go, Amazon.in has introduced the Amazon Seller App that enables direct buyer-seller communication, order notification, order details, shipment confirmation and order fulfillment notifications through mobile devices.
In line with its endeavor to transform the way India sells, Amazon has now launched its Global Selling Program in India, opening doors for Indian businesses to export to  ecommerce markets of the world. Amazon is extending two of its pioneering products - Selling on Amazon (SOA) and Fulfillment By Amazon (FBA) to businesses of all sizes and scale from across the country to go Global and showcase their "Made in India" creations and products,  to hundreds of millions of customers globally starting with listing on Amazon.com and Amazon.co.uk.
Since its launch in June 2013, Amazon's marketplace (www.amazon.in) has grown to be India's largest store with over 22 million products from a continually growing base of thousands of small and medium-sized businesses, serving millions of customers across India. Customers on www.amazon.in and Amazon's mobile shopping application can shop anywhere with ease and confidence across a broad range of categories including Books; eBooks & Tablets; Movies & TV shows; Kindle Devices, Computers & Accessories; Mobiles & Accessories; Consumer Electronics; Toys & Games; Baby Products; Health and Personal Care products; Watches; Fashion Jewelry; Home & Kitchen products; Beauty Products; Video Games; Music; Luggage & Bags; Handbags & Clutches; Sports, Fitness & Outdoor equipment; Shoes; Men's, Women's & Kid's wear; and more.