Amazon miniTV's new short film, Influencer Life, to explore social media culture and its dark crevices; trailer out now!
Produced by Four K Production and directed by Tanmai Rastogi, Influencer Life features Amyra Dastur and Satish Ray in lead roles.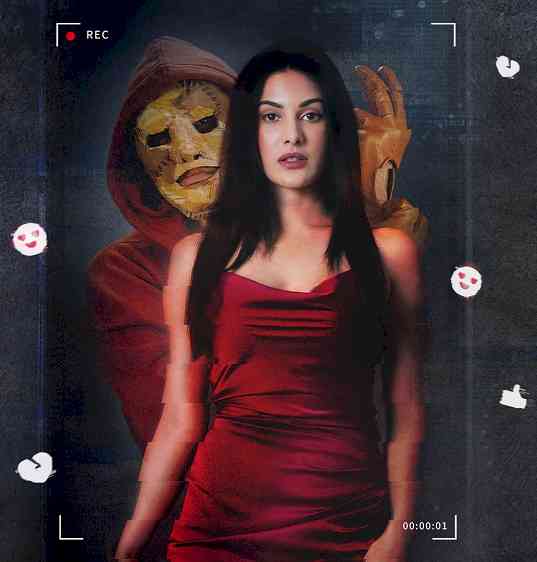 Mumbai, February 22, 2023: Amazon miniTV, Amazon's free video streaming service, has been entertaining and keeping audiences engaged with its innovative and artistic approach to content, through a diverse content offering. The video streaming service is back with another drama-thriller short film titled Influencer Life and has released an intriguing trailer. The  short movie, starring Amyra Dastur and Satish Ray, throws light on how almost everything and everyone is online, and it is too easy to get caught up in social media culture and the 'perfect' influencer image.
The trailer of Influencer Life gives a sneak-peek into the story of a young girl who aspires to become an influencer and is willing to risk everything to make a mark in the unforgiving digital world. The story explores the idea that success depends on how personal and intimate you can make yourself look and how you survive in this vast and convoluted world. Produced by Four K Production, this edge of the seat short movie is directed by Tanmai Rastogi. Catch this intriguing drama-thriller on Amazon miniTV for free within the Amazon shopping app and on Fire TV.
"Amazon miniTV always tries to come up with new concepts packed with emotions, drama, and entertainment. Social media is a part of our daily life. So, I believe more movies should embrace it as central to the experiences of the characters in the movies. Influencer Life is a story of every person striving to become a social media star and willing to do whatever it takes to get there." said Girish Prabhu, Head of Amazon Advertising. "This thriller-drama carries a message that will surely take the viewers by surprise and leave them thinking."
"We are thrilled to have joined hands with Amazon miniTV for 'Influencer Life'. It is such a relatable narrative that we know today's generation will be able to correlate with it. We have tried to capture how social media in today's date is something that we consume actively and passively, and how it has a direct and indirect impact on our lives. We are delighted that with Amazon miniTV we will be able to reach audiences across the nation" said Kanika Sehgal Rastogi, Spokesperson at Four K Content Production.