Amarinder has choked life out of Punjab by not using ventilators : Chugh
Demands the Centre to fix the accountability of the state government and pull it up in the interest of the Punjabis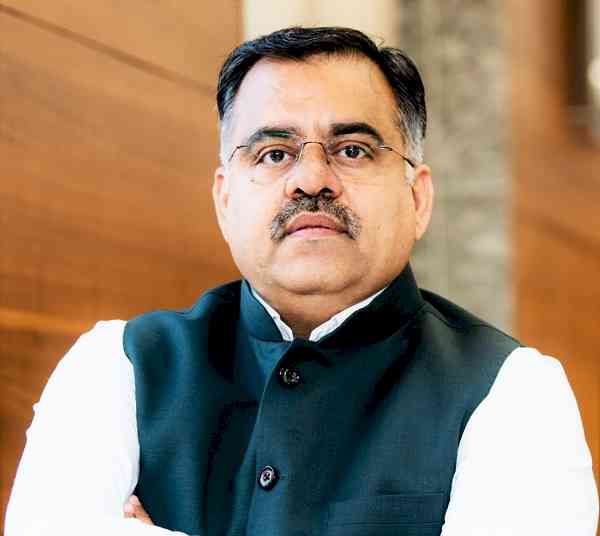 Senior BJP leader Tarun Chugh.
Chandigarh: BJP national general secretary Tarun Chugh slammed the Amarinder Singh government for its "inefficiency and slackness" in utilising ventilators provided to Punjab from the PM Cares fund.
In a statement he said it was way back in December last year that more than 800 ventilators were provided to the state including more than 300 of them to the three government medical colleges in Amritsar, Patiala and Faridkot. "The Amarinder government was reminded twice by the Centre to make them operational at the earliest but the government has been too lazy and inefficient to respond putting lives of hundreds of Covid patients to grave risk", Chugh said holding the Amarinder government squarely responsible for spike in the Covid cases in the state and for unusually high mortality rate.
Chugh said the state government's insensitive attitude towards Covid patients was exposed when a large number of ventilators were handed over to private hospitals due to lack of technical and trained staff and as many as 250 of them were not made operational at all.
Chugh came down heavily on the administration of three medical colleges for raising a false alarm over the technical snags in ventilators provided by the Centre. He said the Centre has clarified that  there was no fault with the ventilators supplied to GGS Medical College and Hospital in Punjab's Faridkot and the ventilators were lying unused on account of operational issues.
Chugh said several hospitals and medical colleges in Punjab had not been following ventilator user manual and guidelines and have been, instead, raising the issue of ventilators being non-functional without any basis.
The fact is that the Amarinder Singh government has completely failed to protect the lives of the people due to its insensitivity and inefficiency. He demanded the Centre to fix the accountability of the state government and pull it up in the interest of the Punjabis.