Alumni meet in Lyallpur Khalsa College
The alumni of the college remembered their student life in the college and shared their experiences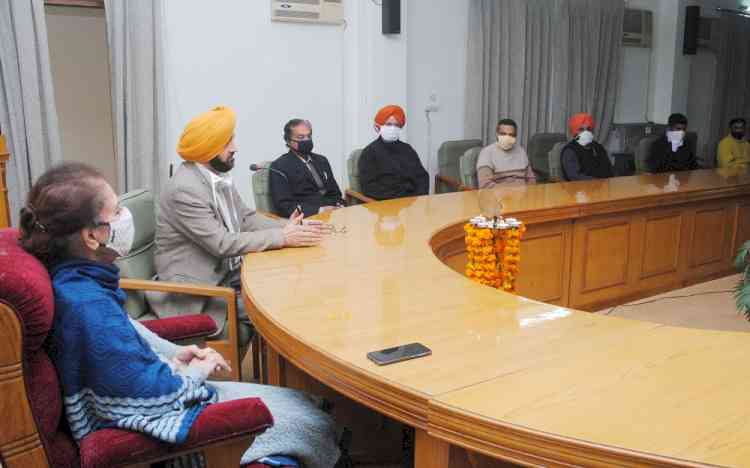 Jalandhar: A Virtual Alumni Meet of the old students of Lyallpur Khalsa College, Jalandhar was held today.  Dedicated to the 82nd birthday of the former President of college Governing Council Sardar Balbir Singh, the meet was formally inaugurated by the President of the College Governing Council Sardarni Balbir Kaur. The college Principal Dr. Gurpinder Singh Samra welcomed the college president and the participants.

The alumni of the college remembered their student life in the college and shared their experiences. 

Speaking to the alumni, Principal Dr. Gurpinder Singh Samra threw light on the contribution of Sardar Balbir Singh to the college and also to the field of education. He said that the college owed its present glory and success to the efforts of Sardar Balbir Singh who pioneered Computer Education in the region by introducing it in Lyallpur Khalsa College and it was the result of his efforts that the college was able to win the overall sports trophy of Guru Nanak Dev University 24 times and also had won zonal and interzonal trophies of the university youth festivals many times.

Vote of thanks on the occasion was presented by Prof Sanjeev Anand Director, Alumni Association of the college.