All shops to remain closed on Sundays: District Magistrate
Night curfew in Ludhiana from today onwards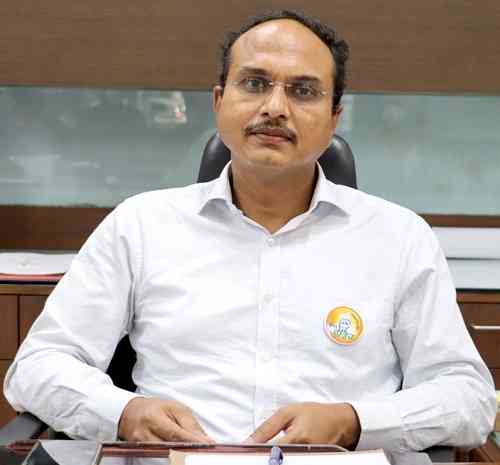 Mr Varinder Kumar Sharma,District Magistrate, Ludhiana.
Ludhiana: Concerned over the rising number of Covid cases in the district and as per the directions of Punjab government, District Magistrate Mr Varinder Kumar Sharma has ordered night curfew from 9 p.m. to 5 am in Ludhiana. He also informed that on Sunday all shops shall remain closed and only essential commodities shops will be allowed to open.

While issuing detailed orders in this regard today, Mr Sharma stated that in continuation of this office letter no. 17765-80/MA dated 31.07.2020, and keeping in view of the latest guidelines received from the Government of Punjab, Department of Home Affairs and Justice, Chandigarh vide no . SS/SCSH/2020/579 dated 08.08.2020, in exercise of powers conferred upon the District Magistrate under section 144 of CrPC 1973 has ordered that Night Curfew (from 9 pm to 5 am) would be imposed in Ludhiana.

As per the orders, movement of individuals for all the non-essential activities shall remain prohibited between 9 pm to 5 am within municipal limits of Municipal Corporation Ludhiana. However, essential activities including operation of multiple shifts, movement of persons and goods on National and State Highways and unloading of cargo and travel of persons to their destinations after disembarking from buses, trains and aeroplanes will be permitted. Similarly, all industries running into 2-3 shifts will also remain open.

Regarding the restrictions on timings within Municipal Corporation, Ludhiana, Restaurants, Hotels and other Hospitality Units can stay open till 9 pm, Shops and shopping Malls shall remain open till 8 pm from Monday to Saturday. On Sunday all shops shall remain closed and only essential commodities shops will be allowed to open. Restaurants/hotels situated within shopping malls can stay open till 9 pm, while the Liquor vends can also remain open till 9 pm.

Mr Varinder Kumar Sharma said that National Directives for COVID-19 Management guidelines, Standard Operating procedure ( SOP ) and advisories issued by government should be strictly followed. Any violations shall invite criminal proceedings under the relevant provisions of the Disaster Management Act 2005 and the Indian Penal Code 1860.