All shops, malls, restaurants, hotels to remain shut on Sunday 
Only chemists/business dealing with oxygen/hospitals, industries will be allowed to function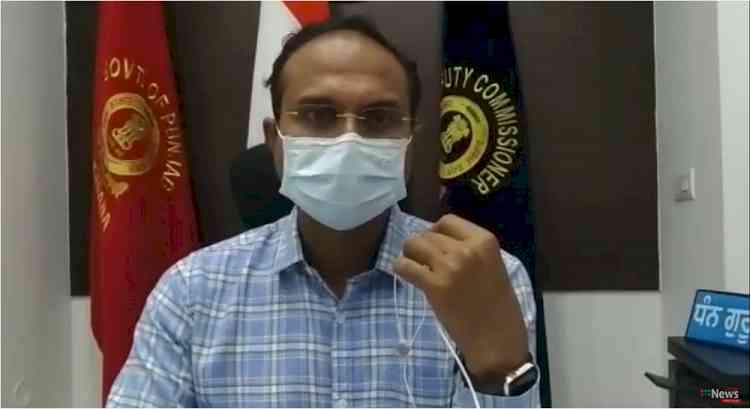 Varinder Kumar Sharma, Deputy Commissioner, Ludhiana.
Ludhiana: 
Deputy Commissioner Varinder Kumar Sharma on Saturday made it clear that all shops, malls, restaurants, hotels and other non-essential outlets would remain shut completely on Sunday. However milk venders would be allowed to supply milk door to door.
In a video message to the city residents, he said that on Sunday, only chemists, hospitals or business houses dealing in oxygen production and industries would be allowed to operate along with the other industries for continuing their operations. 
He said that the procurement of wheat in mandis would also continue on Sunday.
Sharma said that traffic on national/state highways would also be permitted. 
He told that gatherings of more than 20 persons, including for weddings/cremations, had already been banned across the state, with prior approval of the district administration needed for all gatherings of more than 10 persons, except for cremation.
He urged the residents to avoid unnecessary socializing and stay indoors as much they can to contain the pandemic more effectively. 
Deputy Commissioner said that these restrictions had been imposed by the state government to stem the spread of Covid.