All 62 villages of Block Doraha to have solid waste management plants: DC
Punjab Water Supply and Sanitation Department has already approved Rs 2.97 crore for starting this project in 45 villages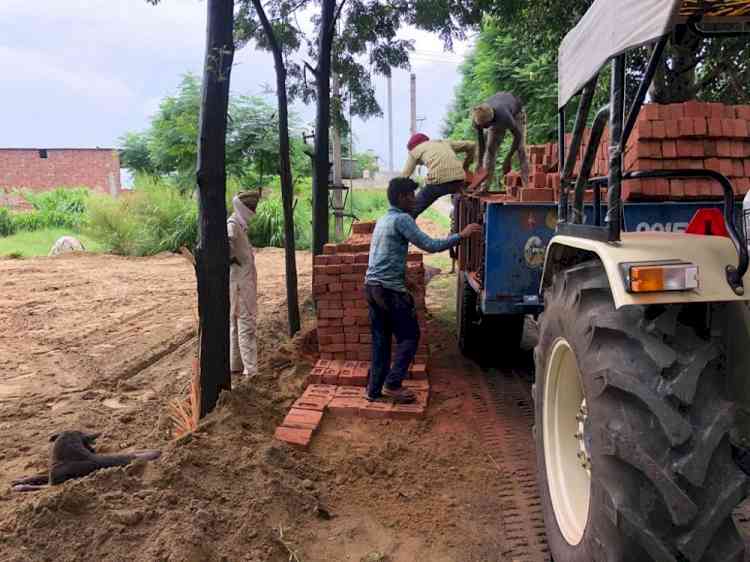 Ludhiana: The BDPO office Doraha has been instrumental in finding a permanent solution to the management of dry and wet solid waste in 62 villages of block Doraha. For setting up solid waste management plants in 45 villages of Doraha Block, the Punjab Water Supply & Sanitation department has sanctioned Rs 2.97 crore.

BDPO Doraha and Corona Warrior Mrs Navdeep Kaur informed that by using the Panchayat Funds as well as MGNREGA, this project has already been implemented in 14 villages of Doraha block. She said that the project is already running successfully in 8 villages, while work would start in 6 others shortly.

This project is already running successfully in villages namely Landha, Dau Majra, Aloona Tola, Chankoian Khurd, Bharthala Randhawa, Afjullapur, Ghaloti and Ghangas. The work to start this project in 6 more villages namely Ghurala, Arraichan, Maksoodda, Cheema, Karodian and Begowal is under process and would be completed soon.

She said that MGNREGA has been really helpful since this project was conceptualised. She said that it was due to funds provided under MGNREGA that this project has come into being. She said that the gram panchayats who do not funds of their own can avail funds under MGNREGA for this project. She said that block Doraha has achieved this unique feat and the block would soon be developed as Swachh and Tandrust Block in the entire country.

Doraha is not only the first block of state, but of North India that has been chosen for this important project and high quality organic manure is being manufactured by using dry and wet solid waste. She said that by selling this manure, the Panchayats have started earning, besides it has also generated employment avenues in the villages. She said that this organic manure is also given free of cost to the small farmers, besides it is also being sold to the Forest and Horticulture Department. They also plan to start sale of this manure through the self help groups by launching a brand at block samiti level.

She informed that this organic manure is certified by the Punjab Agricultural University as well as the Agriculture Department. She said that this project is also leading to women empowerment.

Deputy Commissioner Mr Varinder Kumar Sharma informed that in a first of its kind, all 62 villages of block Doraha would have solid waste management plants in the next few months. He said that door to door collection of solid waste would also be done in these villages, due to which the problem of "Roori's" (garbage dumps) in these villages would eradicate permanently.