Akali-BSP alliance welcomed by distributing laddus in Atam Nagar
The alliance aims to fight for the welfare of their people: Kular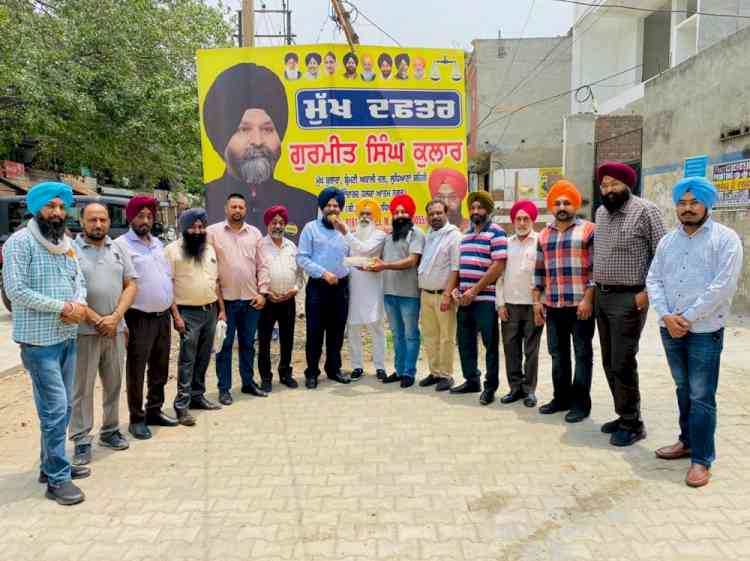 Ludhiana: Today is an auspicious day for the beginning of a new era. The Shiromani Akali Dal, which has been working for the interests of the farmers, the traders and the poor for 100 years, has made a historic alliance with the Bahujan Samaj Party (BSP) of Punjab born Kashi Ram and his able successor Mayawati.
 
Welcoming the alliance, Gurmeet Singh Kular, Shiromani Akali Dal in-charge Halka Atma Nagar said that the SAD-BSP alliance stands with every section of Punjab and will free Punjab from the corrupt Congress government that came to power. The alliance will also end AAP's opportunistic politics and curb the policies of the BJP-led NDA government to undermine the federal structure. Akali Dal is born out of struggle and BSP is for struggle. Both aim to fight for the welfare of their people. This alliance will work for the betterment of Punjab.
 
He said that after the alliance of Shiromani Akali Dal and Bahujan Samaj Party has bought a wave of happiness amongst the workers and masses, which is celebrated by distributing laddoos at the S.A.D. headquarters in Atam Nagar Constituency of Ludhiana.