AITF to Modi: Compensate losses of exporters and importers incurred due to war between Russia and Ukraine
`Due to this war the Exporters may face huge delay in payments of goods supplied or already in transit'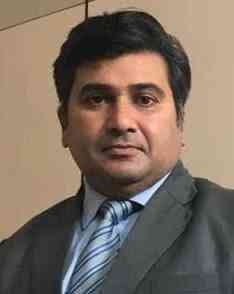 AITF national president Badish Jindal.


Ludhiana, February 24, 2022: All Industries and Trade Forum (AITF) national president Badish Jindal has requested the Modi Government to compensate the losses of the exporters and importers incurred due to war between Russia and Ukraine. 
In a statement here today, he has stated that All Industries & Trade Forum has requested the Prime Minister to take care of the financial interests of the industries trading with Russia and Ukraine. 
"Due to this war the Exporters may face huge delay in payments of goods supplied or already in transit. Similarly the Importers those have released the Letter of Credit may face losses due to delay in receipt of materials." He added. 
The Forum has requested the government to compensate the delay of payments by 
•    Allowing excess credit from banks equal to delayed payment against export to these countries.
•    The waiver of interest on loans of such exports or imports. 
•    To compensate the amount in case of any damage or default of payment due to war.
•    Waiver of any penalties or charges in case of delay in transit period to all the exports and imports which may impact due to this war situation. 
"The economy need not to panic much of the situation created due to war as trade with both the countries is negligible", he said.  
Adding, he said although it's a major issue but if we look at total trade with both the countries the numbers are negligible. The total trade of India is 55,42,930 Crores. The total Import of India during April to December 2021 is 32,76,838 Crores and total exports from India is 22,66,092 Crores. 
The data of export between both the countries are as under: 
Trade with Russia:
The total trade of India with 70122 Crores, which includes Import of 51202 Crores and export of 18930 crores.
Russia's total share in India's export is 0.80% and share in Import is 1.4%.
The major export items ate pharmaceuticals of 3500 crores, electrical and machinery of 3000 crores, yarn textile garments and woollens of 900 crores, organic chemicals 1900 crores. Iron & steel and its products 1477 crores.
The imports are of crude oil and minerals of 28050 crores, fertilizers 3014 crores, vegetable oils and fats 1979 crores, rubber and plastic products 1464 crores, paper and books 1484 crores. Pearls and jewellery 7315 crores.
Trade with Ukraine: 
India is having a very negligible trade with Ukraine as the total export to Ukraine is 2766 crores which is 0.12% of total export of India. Similarly the import from Ukraine is 14705 crores which is 0.44% of total import of India. 
The major exports to Ukraine are Pharmaceuticals 812 crores, Plastic and rubber products 268 crores, Iron and steel and its products 198 crores, 
The major imports from Ukraine are Edible oils and wax 10193 crores. Chemicals and minerals 1325 crores, Fertilizers 1976 crores.   
Impact on Punjab's Industry 
Jindal said so if we look at the total economy the share of Russia and Ukraine in total India's trade is less than 2%. But there are many products related to Punjab such as plastic and rubber, garments, hosiery, fertilizers, agriculture implements, scaffolding and hand tools which may impact the exporters and importers of such products. 
"So we have requested the Prime Minister Narendra Modi to immediately announce the compensations to the exporters and importers of India which may got impacted due to the war between both the countries", Jindal concluded.