AITF claims to detect fraud conducted by bicycle and auto part exporters 
Exporters misused clauses of GST, says Badish Jindal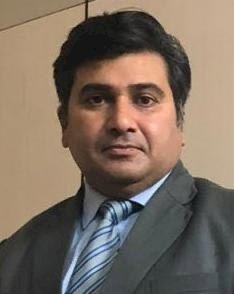 All Industries and Trade Forum (AITF) national president Badish Jindal.


Ludhiana: All Industries and Trade Forum (AITF) national president Badish Jindal has stated that the AITF has recently found a fraud conducted by the bicycle and auto part exporters with the misuse of clauses of GST. 
In a statement issued here on Saturday, he added that many exporters have misused the HSN codes of GST during the exports of their goods. 
The code 8714 is used both for Bicycle Parts and Auto Parts but if on the bill they write bicycle with the product it attracts 12% GST & if they write auto parts then it attracts 28% GST. 
Many manufacturers exported the bicycle parts to various countries but shown it as auto parts to claim 28% GST from the government. 
"For taking input tax credit the bills are purchased from auto part shops, hardware shops, paint shops, and steel units by merely paying 3% to 6% but in return they claimed 28% from the government along with other export incentives of more than 5%", said Jindal. 
He added even the over invoicing is done by such exporters to get the huge GST refunds and export incentives from the government.  
Most of such fraudulent exporters are located in Ludhiana and Delhi, he revealed. 
Jindal said the export data of this code also clarify the frauds conducted by such auto part exporters. 
Further, Jindal said in 2017 before the start of GST the total export of such parts comes under 8714 chapter was 2538 crores which increased to 3060 crores in with an increase of 20% in 2018 and further increased to 4403 crores during 2019 with an increase of 43.87%. 
"If we look at the data of Bangladesh the export of chapter 8714 was 306 crores in 2017 which increased to 636 crore in 2018 and 936 crores in 2019. So merely in last three years the export of this code gets triple to Bangladesh from 306 crores to 936 crores with an increase of 310%", he revealed.
The officials are playing hand in hand with such exporters and earning good commissions from such exporters against such exports, he alleged. 

He said AITF has also informed the finance and home ministry and requested to conduct a CBI investigation against such frauds. 
Beside this the AITF also requested the finance ministry to stop the compensation to the states like Punjab because the revenue loss in the state is not due to trade losses but it is due to the bogus trade conducted with the connivance of the officers, he said while concluding.