Airtel Bengaluru runs first virtual marathon in city
About 100 team members participated in the 21k run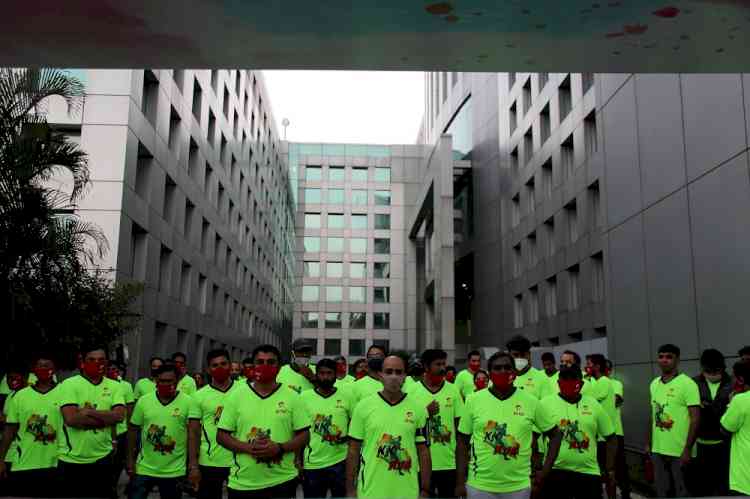 Bengaluru: Airtel Delhi Half Marathon (ADHM), since its inception, has held India's flag high; representing its sporting spirit and generosity. On Sunday, 29th November 2020, the world's most prestigious half marathon, showcased the resurgence of the sporting India to the world from the streets of Bengaluru.From across the globe, runners joined via the exclusive Airtel Delhi Half Marathon Mobile App. 
  
This ADHM is special for Team Airtel Karnataka as the team ran together for a cause. The employees raised funds towards the education of girl child through India Cares and Bharti Foundation.   
  
The organizing team followed all the highest levels of safety-standards, to ensure a safe race for all the runners. About 100 team members participated in the 21k run which started from the Airtel office on Bannerghatta road with a roundabout near Bannerghatta park which culminated at the office.    
  
ADHM is one such platform that helps us connect with individuals who wish to bring about a change by combining their passion for running and their will to make a difference. The Foundation has been working in the space of education for underprivileged children through the Satya Bharti Schools, aiming to bring up confident, caring and contributing citizens of the future.       
  
C. Surendran, CEO – Bharti Airtel, Karnataka says, "Participating in a run in namma Bengaluru with the warmth and hospitality of the citizens, the run was memorable. I was excited to run with my Team from Airtel. It's a never done before sporting event.  To witness Bangaloreans on the race track amidst all the challenges in these hard times was thrilling.