Air pollution and winter can exacerbate covid-19 risks and respiratory diseases: Expert 
Air pollution is also linked to many other forms of cancer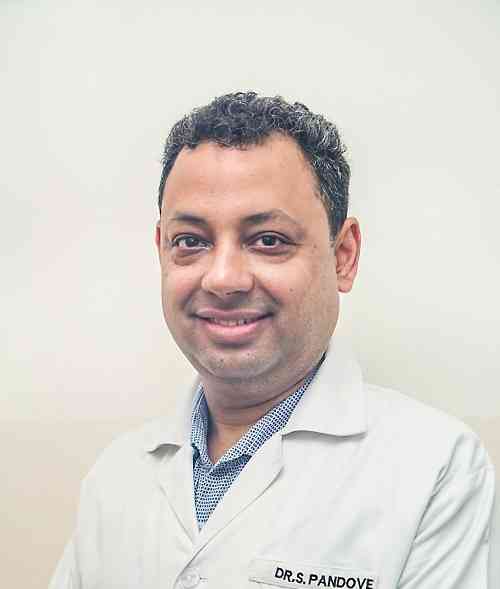 Dr Sachin Pandove, Associate Director, Internal Medicine, Max Super Speciality Hospital.
Mohali: With the mercury dropping rapidly, there is a renewed need for the public to strictly follow the recent Covid-19 guidelines issued by the government and stay vigilant as the rate of infection is likely to shoot up. Lung health also needs to be taken care of by not smoking, exercising regularly and by avoiding staying in places where concentration of pollution is high, as air pollution ca increase the severity of asthma, breathlessness, allergic bronchitis, TB, skin infections as well as eye diseases. Air pollution is also linked to many other forms of cancer. 
  
Commenting on the connection between air pollution and Covid infection, Dr Sachin Pandove, Associate Director, Internal Medicine, Max Super Speciality Hospital, Mohali said, "In India, the rate of infection may increase during December and January when air pollution levels are usually high and smog conditions worsen due to cold weather and stagnant air. A recent peer-reviewed study published in the journal Science Advances found that an 11% increase in COVID-19 death rates were associated with long term exposure to an additional one microgram per cubic meter of fine particulate matter" 
 
Dr Pandove also highlighted the fact that the presence of air pollutants such as particulate matter less than 2.5 microns in size (PM < 2.5), and heavy metals including potassium chlorate, sulphur, arsenic sulphide, aluminum and copper is high in the atmosphere in winters. Most of these pollutants are generated in October and November when the biomass of crop residue (prali) is burnt and spread in the air. These pollutants stay in the atmosphere for longer when fog sets in. Presence of heavy metal in the PM < 2.5 can cause severe health issues like chronic bronchitis, reduced lung function and increased mortality from lung cancer and heart disease. 
 
He added, "Dust and construction waste are the most common air pollutants, contributing up to 73% of the level of pollution. Burning of crop residue biomass (prali) and transport emissions account for 17% each, while diesel generators account for up to 9% and about 8% and 7% are contributed by the industries and domestic cooking respectively. The polluting particles penetrate the lungs and from there migrate to the skin and blood vessels as people inhale contaminated air. Many chemical reactions that affect health are triggered by the introduction of contaminants into the blood vessels.