AICC secretary offers his residential premises for covid centre in Dharamshala
Says it would be a great honour for him to dedicate and render his services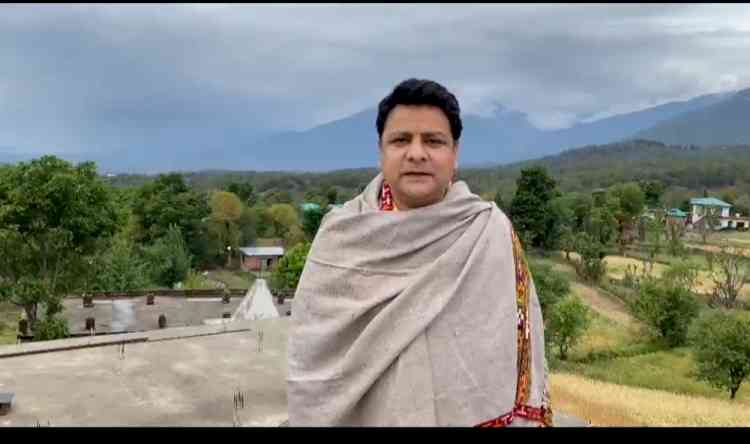 AICC secretary Sudhir Sharma. (Photo by Arvind Sharma/ Dharamshala.)
Dharamshala: All India Congress committee secretary, Sudhir Sharma has offered his residential premises in Dharamshala to be utilized as Covid care centre/ isolation centre.
Sudhir Sharma today personally met Rakesh Prajapati, Deputy Commissioner, Kangra at Dharamshala and handed over him the letter of his proposal.
In his letter the ex-Minister of HP, Sharma said, "Acknowledging the pandemic spread of coronavirus in our state and acute shortage of cure centre /isolation centres nearby, it is imperative that we augment the capacity of the system to handle as many cases as possible. In the coming months the load on district health care infrastructure is only expected to increase, which will require help and work on private/ social solutions. Therefore, I would humbly request you to kindly accept my premises /home situated at Rakkar in Dharamshala area to be engaged and utilised as Covid Care Centre/ Isolation Centre as per requirements and guidelines."
He indicated in his letter that around 50 people can be accommodated in this space, with all basic infrastructure and parking and supporting services such as requisite food etc. He said that if the administration agrees so, the facility will be ready within 10 days.
"It would be a great honour for me to dedicate and render my services for my people as we are all together, a family", said Sharma.