Agriculture Department sensitizes farmers against stubble burning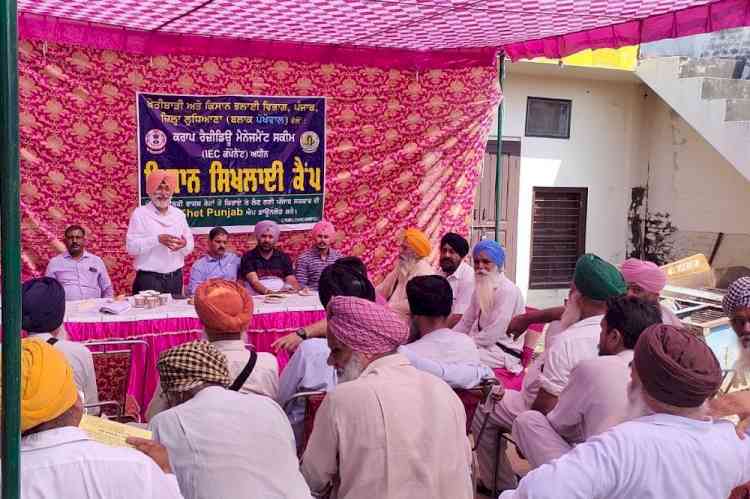 Organizes awareness-cum-training camp in Bihla Village 
Ludhiana, October 11, 2021: The Department of Agriculture and Farmers' Welfare organized an awareness seminar in Bihla village against the stubble burning.
On the directions Deputy Commissioner Varinder Kumar Sharma, the experts from the department made the farmers and villagers aware of the harmful gases produced from the stubble burning besides destroying of major and micro nutrients of soil. 
The experts detailed the farmers about the in-situ management for crop residue scheme and said that heavy subsidy was being given to farmers on farm machinery including happy seeders, paddy straw chopper, multure, hydraulic reversible MB Plant, zero till drill, super SMS rotary slasher/shrub cutter used for managing paddy stubble so that all the farmers could join Punjab government's initiative to curb the stubble burning which pollutes our environment. 
They also encouraged the farmers for using i-Khet to check the availability and book these machineries by sitting at their homes. They also asked them to ensure all combines were equipped with Super SMS technique for harvesting the paddy. 
Prominent among included experts Joint Director Dr Baldev Singh, Mahesh Kumar Narang, Dr Parkash Singh, Prempreet Singh, Dr Santosh Kumar Rajpur, Dr Karamjeet Singh, Sukhman Singh Grewal  and others.