Agriculture colleges urged Punjab Government to solve B.Sc Agri norms issue
107 Agriculture Colleges of Punjab on the verge of closure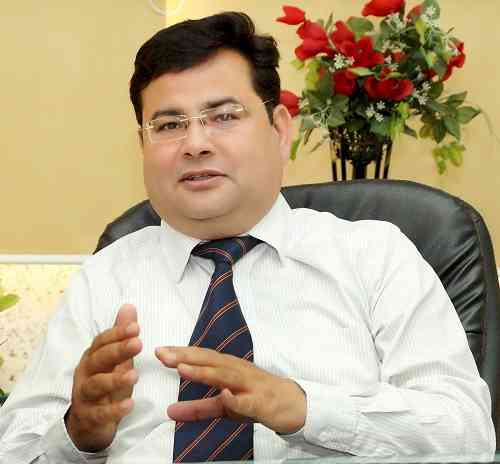 Dr. Anshu Kataria, President, Punjab Unaided Colleges Association (PUCA).
Ludhiana: The case of closure of B.Sc Agriculture course in 107 Colleges of Punjab is not being solved yet. It is worth mentioning that 107 Colleges of Punjab started this course as per the rules laid down for B.Sc Agriculture by Panjab University Chandigarh, Punjabi University Patiala, IKG-PTU Jalandhar and MRS-PTU Bathinda. Later, a new act was enacted in Punjab Assembly to regulate the agriculture education of Punjab. A new council i.e Punjab State Council for Agricultural Education was established under this act.
These rules are even tougher than the rules of the Indian Council for Agricultural Research (ICAR), which is the highest authority in the country for Agricultural Education. Recently, the Council published a Public Notice in which they clarified that the degrees would be valid for the students who are already pursuing their agriculture education in Punjab and would be invalid for the students if admitted from the next session.
Dr. Anshu Kataria, President, Punjab Unaided Colleges Association (PUCA) said that Punjab is an agricultural state, 20-25 thousand students of various states in Punjab from North East, Jharkhand, Bihar, Himachal, Uttarakhand, Jammu & Kashmir and many other states take admission in various colleges of Punjab every year.
Mr. Amit Sharma, Senior Vice President, PUCA said that on the one hand, lakhs of youth of Punjab are going to other countries such as Canada, US etc to get higher education and on the other hand students from other states are coming to Punjab for getting agricultural education. With admissions from other states, Punjab earns crores of rupees as revenue. 
Sh. Ashok Garg, Treasurer, PUCA said that last week because of rumours on B.Sc agriculture degree validation, an agitation took place in Amritsar College of Engineering and Technology. Despite degree validation signal from the Govt, some miscreants are trying to create disturbance in Punjab by spreading such rumours.
S. Manjit Singh Senior Vice President, Punjab Unaided Technical Institutions Association (PUTIA) requested Chief Minister, Punjab, Captain Amarinder Singh to intervene in the matter and that the new rules framed by B.Sc Agri Standards should be implemented for new colleges. The new rules framed by agriculture council should not be applicable retrospectively but prospectively.
If new rules shall be made applicable from the current session then around 107 colleges would get closed down. Not only this, around 3000 teaching and non teaching staff would also lose their jobs. PUCA urged CM Punjab to intervene into the matter so that 107 colleges of Punjab could be saved from the closure.