After successful model in Karnataka Samriddhi scheme for SC/ST be implemented in Punjab too: Bhatia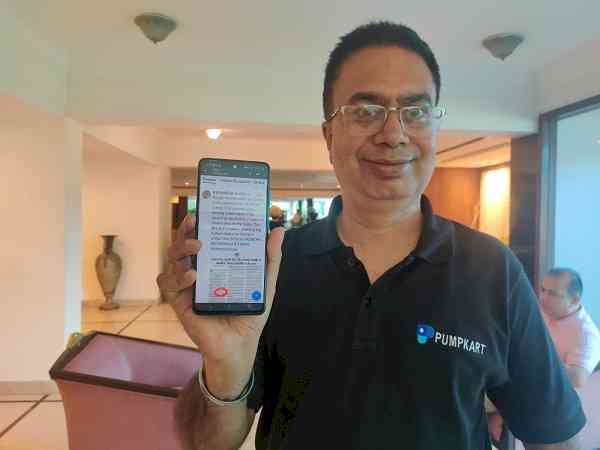 Says semi urban and rural model of these retail stores will generate huge amount of GST to Punjab 
Chandigarh, September 24, 2021: With a vision of uplifting entrepreneurs among the economically backward section across the state, the Department of Social welfare Karnataka Govt launched Samruddhi scheme.
This scheme is being touted as the country's most aspirational programme.
KS Bhatia, a city based entrepreneur after successfully launching 100 stores in Karnataka, demanded similar scheme for SC/ST of Punjab. He raised this by tweeting and emailing request to new CM Punjab Charanjit Channi. 
"Channi must be thinking of uplifting  SC/ST class and scheme similar to Samruddhi will definitely boost the economically backward section of Punjab," said Bhatia while interacting with media persons at Sector 10.
The scheme focuses more on non technological entrepreneurship model where an applicant will be entitled to set up a retail outlet after having gone through a training process that will be provided by the franchisor.
Samruddhi also looks to impart skill after ascertaining the requirement from the industry.
The objective of this programme is to take entrepreneurship to tehsils and sub tehsils.
The programme aims to build a robust network of franchisors and eventually extend the range of products and services on offer to tier II and tier III towns which cater to the people at the bottom of the pyramid. Samruddhi aims build plug and play models of micro franchisee with a motive of turning a job seeker to a job giver.
The subsidy component of this scheme is Rs. 10,00,000.
After being praised by Sundar Pichai and Prime Minister Nraendra Modi, Bhatia has been instrumental in development of successful business models in consumer electronics viz Figgital and Farm equipment viz Pumpkart.