Admission to LPU Distance Educational Programmes for February Intake begins
Aspiring students, who could not get enrolled in September-October 2020, can now avail this opportunity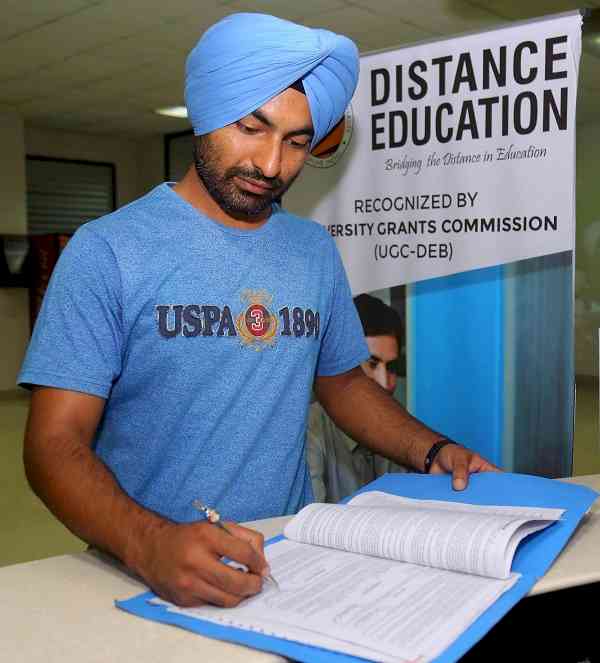 Jalandhar: Admission to 20 plus Distance Education Programmes of LPU is now open for February intake of the academic session 2020-21. The aspirants, who could not get enrolled during 'September-October 2020', due to any of the reasons, can now avail this opportunity. LPU is also planning online Personal Contact Programme (PCP) in the evening hours to facilitate the students. LPU Distance Education Programmes are available in the disciplines of Management, Commerce, Computer Applications, Information Technology, Arts and Library & Information Sciences.  
Presently, LPU is offering MBA, BBA, M.Com, B.Com, MCA. M.Sc. IT, BCA, B.Sc. IT, DCA, MLIS, BLIS, DLIS, B.A. and M.A. programmes through Distance Education (DE) mode. MBA Programme offers specializations including Marketing, Finance, Human Resource Management, Information Technology, Operations Management, Retail Management and International Business. These specializations are quite popular amongst working professionals. Students and professionals, who want to upgrade their educational qualifications, can also opt for various M.A. programmes in Education, Economics, Hindi, English, History, Mathematics, Political Science and Sociology.
Illustrative, many of the illustrious sports persons including Olympians, International and National players; army officers; industry persons; and more have availed LPU Distance Education programmes for enhancing their educational qualifications. These programmes are powered by multiple award-winning Online Learning Management System- 'LPU e-Connect' and interactive Mobile App- 'LPU Touch'. These systems are meant to bridge the distance in the realms of Higher Education and provide the distance learners same opportunities as being provided to regular mode students.
For further details & clarifications regarding admissions, an aspiring student can visit website: www.lpude.in, make a call on toll-free number 180030011800, or forward an email at [email protected]