Administration starts voters awareness campaign
DC exhorts youths to participate actively in democratic process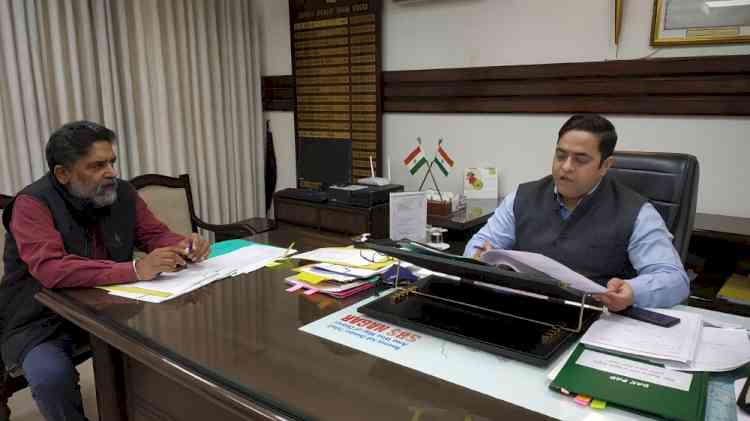 Nawanshahr, December 2, 2021: As a part of the ongoing Systematic Voters' Education and Electoral Participation (SVEEP) program to reach every voter especially first time voters, Deputy Commissioner Vishesh Sarangal said that the district administration has launched massive awareness campaign by using public address system of Gurdwaras, temples and others to the make the people especially the students aware of voting rights.
He said that earnest efforts are being made to apprise the people and youths under the SVEEP program how to get enrolled as a voter and then exercise their franchise to strengthen democracy at the grass-root level. He said that special announcements are being done through Gurdwaras, temples in the villages so that youths in the 18-19 age bracket can enroll themselves as voters.
He said that democracy can be successful only if all stakeholders especially the young voters participate in the poll process with full zeal and enthusiasm. He stated that such initiatives can play a pivotal role in making the students aware of their democratic rights and added that apart from strengthening the democratic process, this would ensure active participation of the youth.
Further, the messages of Covid-19 appropriate behavior are also being given through public address system, he told.
Deputy Commissioner also added that the administration has already flagged off mobile vans in the villages for booth level voters' awareness in the district.