Administration makes 4.5 lakh khasra entries online
DC orders officials to complete pending 1.80 lakh entries before March 25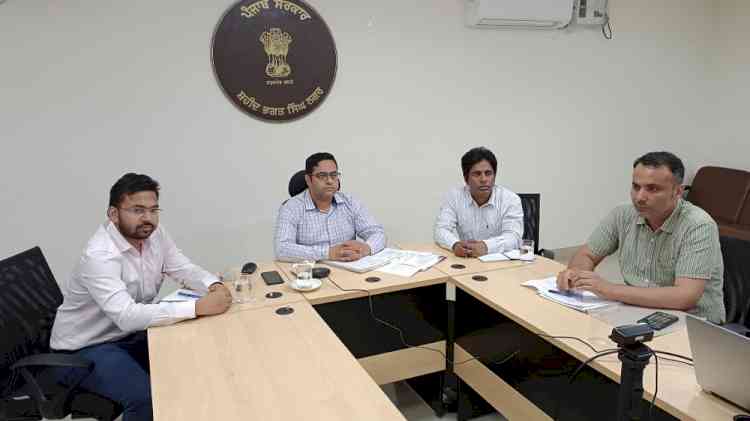 Nawanshahr, March 22, 2022: Deputy Commissioner Vishesh Sarangal on Tuesday said that the district administration has made 4.5 lakh Khasra entries online under E-girdawari of crops project.
Giving a deadline of March 25 to the officials for completing the pending 1.80 lakh before 25, Deputy Commissioner said that additional manpower has been deputed in three of the sub-divisions of the district to ensure all the remaining entries can be made before March 25.
He said that E-girdawari of crops was initiated in 2020 for digitization of the revenue records to bring more efficiency, correctness and transparency.
Sarangal said that there are around 6.3 lakh khasras in SBS Nagar and said the revenue department had developed a software and 'E-girdawari' mobile app to capture the crop details which are being done by Patwaris in the fields.
He said that later the digitized revenue records would be made available in public domain for citizens soon.
Deputy Commissioner said that
the district administration has been working round the clock to ensure completion of gigantic task within the deadline.
He also asked SDMs to personally supervise the uploading of the data by the data entry operators and staff from other branches.