Actor Nikhil Verma turns into director and writer for his upcoming short film
He has always been willing to write his own scripts and convert them into films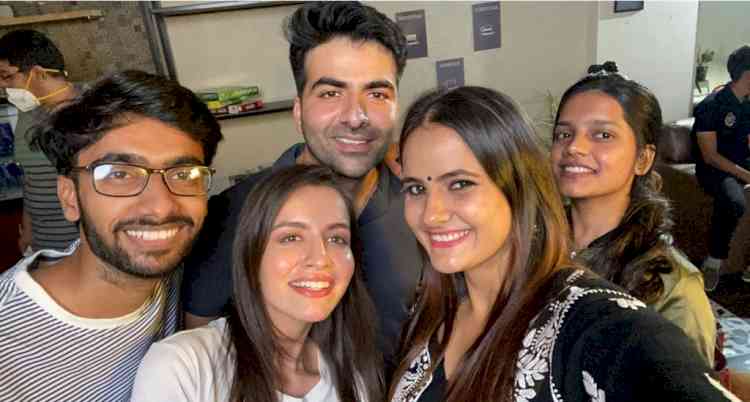 Nikhil Verma has come a long way starting from community theatre in Ludhiana and Chandigarh to getting trained at LSTFI in NY, performing in different theaters across New York to getting back to Mumbai during pandemic and performing his maiden play in Mumbai amidst all the chaos of covid and lockdown. 
He has always been willing to write his own scripts and convert them into films. Thats something he believes he can be equally good in apart from acting. 
You will now be able to see him soon in a short film that he wrote, directed, produced and acted in. Nikhil tells us that it was an eye opening experience in terms if learning what goes on behind the camera. He has learnt so much that he cannot thank himself enough for taking this bold step and his friends and family who pushed him to do so. He agreed that it was a big challenge since he was filling all those shoes for the first time except acting and had to be on his toes all the time. 
The short film that is titled 'Dissonance chapter-1' is the first of a series of 5 films that he wishes to make on the same theme. It follows the internal journey and conflict of an actor when he finds himself stranded on crossroads to eventually choose between his moral calling and his need to become successful. 
The film will have its festival run before it gets releases on some platform. Nikhil plans to send it across all major film festivals around the globe. He's assertive and is sure that he'll make more and more of these films in the future as he loved the whole process of filmmaking.