ACG-NBA Jump Comes To Ludhiana
Author(s): City Air NewsCarlos Barroca, NBA India's Director of Operations, trains students during the Ludhiana leg of ACG NBA Jump program at Guru Nanak Indoor Stadium on Saturday. Ludhiana, November 21, 2015: The second leg of ACG-NBA...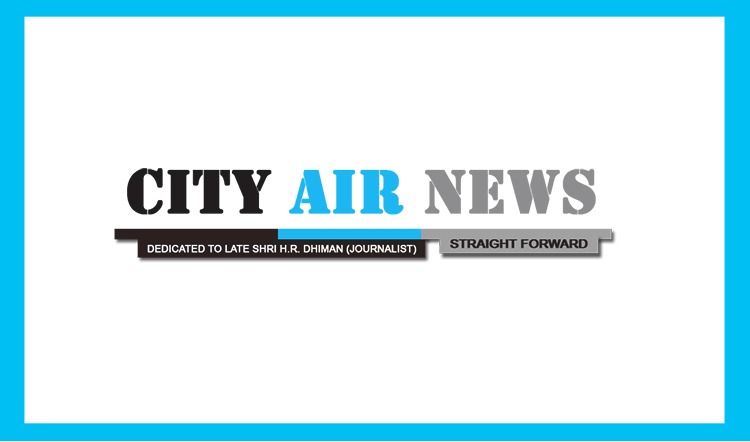 Ludhiana, November 21, 2015: The second leg of ACG-NBA Jump, India's first national basketball talent search program tipped off in Guru Nanak Indoor Stadium, Ludhiana today.  Satnam Singh, the first Indian-born player to be drafted into the NBA, had tipped off the program at the Thyagraj Sports Complex in Delhi on October 26.  As part of the National Basketball Association (NBA) and ACG Worldwide Group's (ACG) commitment to grow basketball in India, the first-of-its-kind program will provide basketball players from around the country the opportunity to develop their skills under the guidance of NBA-certified coaches.  One top player from the ACG-NBA Jump program will receive the opportunity to attend an NBA Development League (NBA D-League) tryout in the United States.
"ACG-NBA Jump is the next step in our continued commitment to grow the game of basketball in India," said NBA India Managing Director Yannick Colaco.  "With Sim Bhullar becoming the first player of Indian descent to play in the NBA and Satnam Singh becoming the first Indian-born player to be drafted into the NBA, basketball playing youth in India now have relatable figures to look up to, and this program will give them the opportunity of a direct path to the professional ranks.
"Promotion of sports and youth development has always been a part of ACG's CSR vision and this program is an important milestone towards realization of this vision," said ACG Director Karan Singh.  "Overarching goal of the program is to identify and hone huge untapped talent pool of basketball in India. We strongly believe that our partnership with NBA to tap this potential can create a solid platform for the aspirants who are talented but do not have access to such platforms. This initiative will also take basketball to almost every corner of India and encourage the youth to take it up as a serious sporting option."
ACG-NBA Jump will be broken up into three phases.  In the first phase, six regional, one-day elite camps will be held in six cities: Delhi, Chandigarh, Hyderabad, Mumbai, Chennai and Kolkata.  The second phase will consist of a national elite training camp where 32 players selected from the six regional camps will assemble for a four-day training period.  In the third and final phase, one top player from the national elite training camp will be selected to attend the NBA D-League National Tryout in the United States for the opportunity to earn a spot on an NBA D-League roster.  The selected player will continue to undergo training up until the tryout in June 2016.  
Sony SIX, the official broadcaster of the program, will create a feature around ACG-NBA Jump, following the program through its various stages and tracking the winner up until his NBA D-league tryout.  
The NBA D-League is the NBA's official minor league, serving to develop players, coaches, and front office executives.  Entering its 15th season, the NBA D-League features 19 teams in the U.S. and Canada, each of which is singly-affiliated with an NBA parent club.  An all-time high 38% of players on 2014-15 NBA end-of-season rosters had NBA D-League experience.
Program Schedule
| | | |
| --- | --- | --- |
| City | Dates | Venue |
| Delhi | 26th October | Thyagaraj Stadium (Completed) |
| Ludhiana | 21st November | Guru Nanak Indoor Stadium |
| Hyderabad | 28th November | Gadchibowli Stadium |
| Mumbai | 12th December | IIT Powai |
| Kolkata | 9th January, 2016 | Netaji Indoor Stadium |
| Chennai | 16th January, 2016 | Santhome School Indoor Stadium |
Date:
Saturday, November 21, 2015