Ace Exhibition and M7 Creations host three-day mega expo in New Delhi
The exhibition will cater to exhibitors from various MSME industries.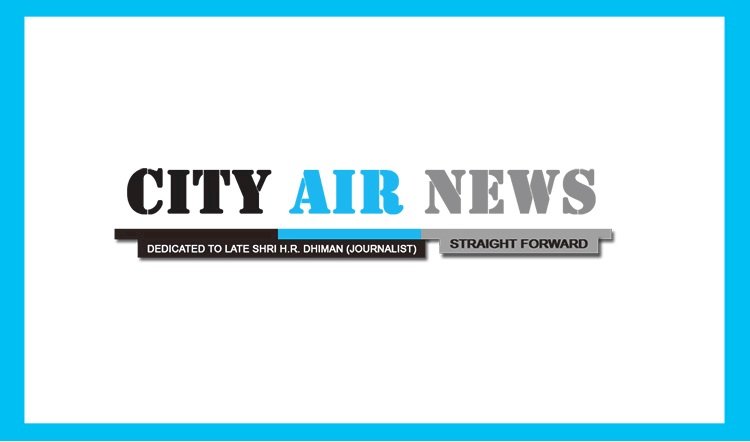 Ace Exhibition and M7 Creations are presenting the global innovative India Industrial Manufacturing Mega Expo and Mega Green Vehicle and Smart Mobility Expo respectively at Pragati Maidan, New Delhi. The incline exhibition has been set to take place on September 7th–9th, 2022. The seminar consists of several leading manufacturing and green and clean transportation shows. The profusion of ingenious industry leaders across several informative verticals intersects to showcase their products, technologies, services, as well as solutions in their respective industries.
Mega Expo 2022 is a three-day interactive international platform converging through the industry ecosystem, providing diverse systems for the benefit of business buyers and investors, corporate visitors, and tech experts, and welcoming the public on a large scale with enormous information.
Speaking of the exhibition Anupreet Singh Jaggi, Business Head, ACE Exhibitions stated, "We at ACE Exhibitions are thrilled and delighted to host such a fantastic event. At this three-day exhibition, numerous national and worldwide industry innovators will be prepared to present thorough solutions to a variety of topics. Mega Expo 2022 will reveal a great deal about the newest technologies and solutions."
The Exhibition Shows, Mega Expo 2022:
●     ISTF Expo 2022, 3rd Edition, an event to explore the surface preparation of finishing technologies to exhibit their products, latest trends in the same sector, and ways to strengthen their brand awareness as well.
●     Coat India 2022, 3rd Edition, will display the international products of industrial technology, equipment, finishing, and more in the list to facilitate the stakeholders.
●     India ComVac Show 2022, 2nd Edition, to protect the environment from CO2 emissions, showcasing the digitalized Smart Compressor and Vacuum Technologies through which benefits can be generated from renewable energies, climate neutrality, and sustainability.
●     MHT Expo 2022, 2nd Edition. The three-day exhibition supports logistics and brings smart material handling & storage equipment to help companies across the world display their best products and services.
●     Fabtech India 2022, providing a platform where the industry's greatest buyers would see the latest in metal forming, fabricating, welding, and finishing, with advanced technologies.
●     India Laser Tech Show 2022 will showcase leading industry buyers in measuring geometric specifications, dimensional inspection, and electrical testing with the significance of laser equipment and laser cutting technology.
●     Industrial Wastewater Tech Expo 2022, for industrial wastewater treatment professionals with contented exhibitors, qualitative industrial, and corporate visitors to showcase an exclusive opportunity for manufacturers, and service providers to showcase their latest products, innovations, and technologies.
●     India Adhesive and Bonding Show 2022, a platform to connect with thousands of buyers in the vast prospect of displaying adhesives and bonding materials, raw materials, process equipment, and technologies for the bonding industry, automotive, and transportation, aerospace, machinery, and more.
●     T&M Tech Expo 2022, is a three-day event where the dedicated T&M instrument manufacturers, distributors, dealers, telecom operators, and more will connect with the industry's buyers.
●     MSME EXPO 2022, is a worldwide gathering of exhibitors showcasing the largest ecosystem of the MSME industrial engineering sector and machine tools industry in India.
●     India Boiler Expo 2022, to connect with the complete supply chain of the boiler industry to showcase their innovations.
●     India Fastener Tech Expo 2022, to display the significant solutions and innovative technologies in the fastener sector for the industry stakeholders and more.
●     Warehousing and Logistic Shows 2022, plans to showcase the warehousing ecosystem to connect with various manufacturers, suppliers, tech experts, and more.
●     BV Tech Expo 2022, 3rd Edition, to showcase the emphasis on green and clean vehicles with the relevant conjunction of business buyers in the innovative industry. 
●     India E-Vehicle Show 2022, 3rd Edition, a show about E-vehicle companies displaying the advancing technologies, also for encouragement towards adoption of E-mobility.
●     Smart Mobility Tech Expo 2022 will present smart traffic, transport, and parking technologies & solutions on an international level.
●     India Battery Show 2022 aims to display the battery and ancillary industry for connecting with the business buyers with the motive of showcasing the vast battery ecosystem.
●     India Tyre Show 2022 will offer an exclusive opportunity for manufacturers, suppliers, distributors, OEMs, and members of the allied industry to showcase their latest products and advanced technology.
●     India Alternative Fuels Expo 2022, to connect with developers of ethanol and hydrogen fuel cells, biofuels, and other clean mobility technologies and learn about the latest opportunities.
●     India Lubricant Show 2022, to bring together significant solutions and innovative technologies in lubricants to display the opportunities and trends in the Industry.
The event includes a vast networking and convergence sector for several manufacturers, business investors, and buyers, as well as start-up and growing companies. The endless list of provisions through Mega Expo 2022 is expected to be well known to the visitors and offer unrivalled opportunities.