Abuse of media will never be tolerated: Sudhir Sharma
Says the media personnel were misbehaved during the inauguration ceremony of Ropeway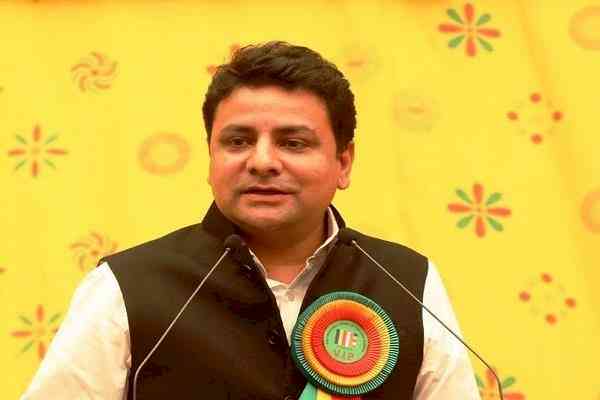 Congress National Secretary and former Minister Sudhir Sharma.


Dharamsala, January 21, 2022: In a press release issued today, Congress National Secretary and former Minister Sudhir Sharma said that in the recent tour of Himachal Pradesh Chief Minister Jai Ram Thakurs to Kangra district and especially of Dharamsala, in which the media personnel were misbehaved during the inauguration ceremony of Ropeway, is highly deplorable. "Abuse of the media which is the fourth pillar of democracy will never be tolerated and the elected governments should have the capacity to listen to them," said Sudhir.
"On the one hand, where the government talks about the common man, on the other hand the foundation stones and inaugurations of half-finished works were done during the CM's visit . So far, all of these projects are half-completed and not even been handed over to the government, but still a formality was done in a hurry." said Sharma.
He added that the ropeway of McLeodganj Dharamsala was inaugurated, the work of which was initiated  during the time of the Congress government, but at the time of its inauguration, the Chief Minister Jai Ram and the government were engrossed in so much power that they did not even remember that this multi-purpose project was the thought of  Former Chief Minister Virbhadra Singh to benefit of  the people of Dharamsala, but the government did not consider it appropriate even to mention the  name of Vir Bhadra Singh on the stage. "The leaders of government were just focused only to take a ride in the Gondola," said former Minister
It will be remembered that leaving aside Skyway, the present government has not been able to install a ropeway river bridge  (Gharudu) during its tenure, he added.
The saying 'मुफ़्त का चंदन घिस मेरे नंदन' (pro bono the opportunity, more will people amass), fits the government.
He said that BJP leaders should understated that the voter is always supreme, and it could change such a  dumb-deaf government in the coming general elections.