ABP Majha concludes 'Manacha Mujra' in Maharashtra
Various honourable dignitaries shared their thoughts with the viewers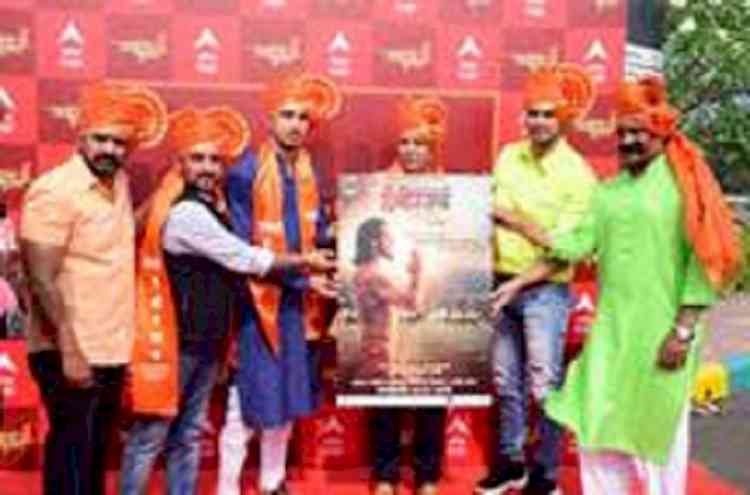 Mumbai: To pay a grand tribute to Chhatrapati Shivaji Maharaj, India's leading Marathi News Channel, ABP Majha organized a special event called 'Manacha Mujra' on 19th February, 2021.
 
Chhatrapati Shivaji Maharaj Jayanti is a festival celebrated on the birth anniversary of Chhatrapati Shivaji Maharaj, the first Chhatrapati and founder of the Maratha Empire. It is widely celebrated with great fervour in the state of Mahatrashta. Every year, people gather around different statues of Shivaji and pay tribute to them by decorating them with garlands, performing special skits, and playing dhol-tasha beats. This year, ABP Majha dediced to pay a tribute to Chhatrapati Shivaji Maharaj by organising 'Manacha Mujra' – a event capturing the true spirit and vividness of the Maharastrain festival, to ensure that the viewers do not miss out on a single thing.
 
Adding a unique flavour to the event, various honourable dignitaries such as Pravin Tarde (the Marathi director, actor & producer), Gashmeer Mahajani (Indian film actor, choreographer and play director) and Ramesh Pardeshi (Film Actor) shared their thoughts with the viewers.
 
Further, they also announced the launch of the historical epic 'Sarsenapati Hambirrao' at the event. In this film, Mr. Gashmeer Mahajani will be playing Chhatrapati Shivaji Maharaj. It is written by Pravin Tarde and is being produced by Sandeep Mohite Patil, Dharmendra Bora, and Saujanya Nikam.
By embroiling itself in the ethos of the state, ABP Majha has created a strong brand-equity in the competitive market of Maharashtra. With a highly viewer-driven approach, special programming initiatives, and on-ground events like these, the channel has occupied a unique place in the hearts of its viewers.
 
Elaborating on the event, Mr. Avinash Pandey, CEO, ABP Network said, "Every year, this festival is celebrated across Maharashtra with a lot of passion and excitement. ABP Majha's Manacha Mujra is dedicated towards the people of Maharashtra. Bringing together important dignitaries from the Marathi film industry, we wanted to celebrate this auspicious festival, along with our viewers this time."