Abhishek's real mother reaches Dwarka to take her son back from Anna on Sony SAB's Bhakharwadi
A detailed report on the popular entertainment tv show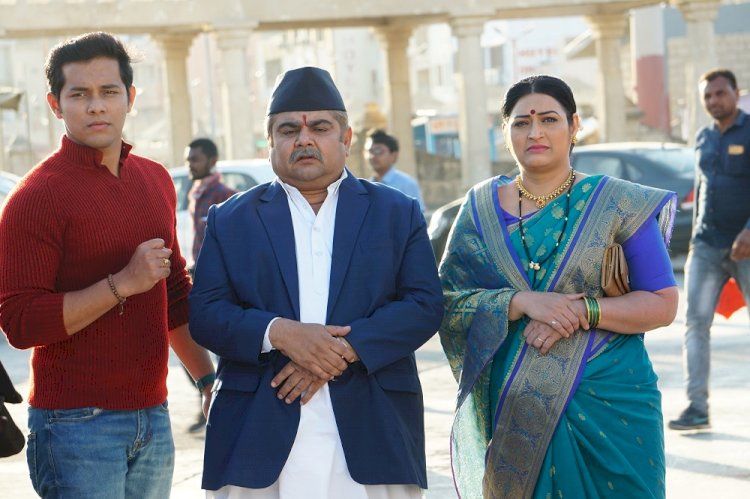 Audience will soon find out a shocking truth about Abhishek. Everyone's favorite Abhishek (Akshay Kelkar) is Anna's adopted son as her real mother Rasila, essayed by Pallavi Pradhan, has returned after 25 years to take her son back. The show will soon take the viewers all the way to some mesmerizing location in the city of Dwarka where Abhishek and Gayatri (Akshita Mudgal) have gone for their honeymoon along with their families.
Anna (Deven Bhojani) is disturbed as Rasila starts contacting him for wanting his son back. Anna is reluctant and doesn't want to part ways with his son, Abhishek and in order to dodge Rasila, Anna makes entire Gokhale and Thakkar family join the honeymoon trip.On the other hand, Abhishek and Gayatri are excited to finally go for their honeymoon and spend some quality time together.
In the meantime, Rasila reaches Gokhale House only to learn that the entire family has gone to Dwarka and she realizes that Anna is running from her in order to keep her son Abhishek away from her. Rasila decides to visit Dwarka and confront Anna and Abhishek.
How will Abhishek react if Rasila confronts him with the truth? Will Anna give away Abhishek? What will Abhishek's reaction be once he finds out the truth? The upcoming episodes will reveal all the answers as some nerve-wrecking set of events unfold.
Pallavi Pradhan, essaying the role of Rasila said, "My connection with Sony SAB goes back to 2011 and I am super excited to work with Sony SAB as I always wanted to work on a show like Bhakharwadi which is fun and a show that takes me to my roots. My character, Rasila is really is very sentimental and sweet. She has a very strong connection with Anna which goes back in time and now she is back in Anna's life to take her son, Abhishek and only the upcoming episodes will reveal how this secret changes the dynamics of the show and in the lives of the characters."
Deven Bhojani, essaying the role of Anna said,"Anna is worried and scared as he doesn't want to lose his son, Abhishek. It is against his principles to back track from his promise he once gave to Abhishek's real mother, Rasila. There's a nice intrigue woven around Anna and Rasila's relationship in the past. He is really emotional and he is trying to hide from Rasila. The upcoming episodes explore various shades of emotions and the viewers will thoroughly enjoy what we have in store for them. We are shooting in Dwarka, Gujarat and there couldn't have been a better place to shoot this sequence. So, stay tuned."