Abhibus resumes operations in Punjab, helps private bus operators to commence intra - state services
Amritsar has highest number of intra-state bus services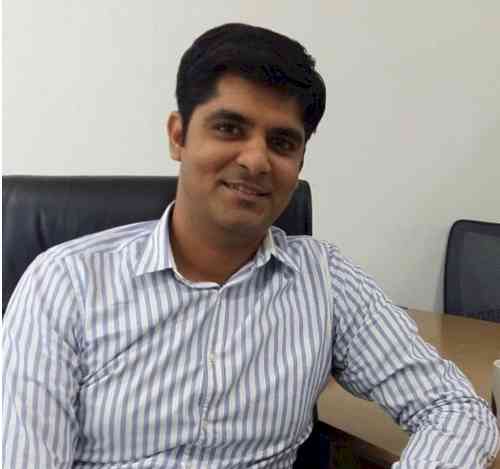 Mr. Rohit Sharma, Chief Operating Officer, Abhibus.
Chandigarh: Although the inter-state bus services from Chandigarh to Punjab have been stopped considering the constant rise in the number of COVID-19 cases, however, the state has seen a commencement of intra-state bus services by private bus operators, says Abhibus.com, a leading online bus ticketing aggregator in India. It expects the number of private bus services will go up sharply in the next couple of weeks as the Government of India has announced unlock 2.0 which allows hassle-free transportation between the states and removes all the restrictions that were existing earlier.
 
Abhibus has started its operations in Punjab and it opened its platform for the passengers to book their tickets online and witnessed huge traction there. The number of enquiries coming on to the platform is almost double compared to the normal conditions. This trend clearly shows that people are eager to travel to their favourite destinations to meet their loved ones and finishing their professional, individual, and business obligations.  
 
Commencement of private bus services in the state provides a huge relief to the passengers and they are expecting more intra-state, as well as inter-state services, should be run to accommodate the rising demand for travel in the key agrarian state which is also an important industrial and a spiritual region in the country. Amritsar, a temple city where the famous Golden Temple is located, has seen the highest number of intra-state private bus services available for travelers to reach their holy shrine from different parts of the state. As of now, a total number of 62 intra-state private bus services are available in Punjab connecting 16 cities and towns of the state. 
 
Speaking on the occasion, Mr. Rohit Sharma, Chief Operating Officer, Abhibus said, "As the private bus operators have resumed their intra-state bus services in Punjab, we have seen a huge jump in online traffic to the platform. We have also witnessed a trend of an increased number of people who are looking for tickets to the destinations which are still not connected in the state. With the ease of travel restrictions in the Unlock 2.0, we expect inter-state bus services will also be commenced shortly. That will certainly enable passengers to swiftly roam between the states. Opening of inter-state bus services will help Punjab to attract more pilgrim tourists vis-à-vis to see people traveling to other holy shrines like Vaishno Devi temple from the state". 
 
Mr. Sharma further stated that "We request the state government to consider allowing inter-state bus services as soon as possible, to support the ailing bus travel industry in the state, which will help boost the connectivity to and from Punjab which is the need of the hour".