A step to make Mission Fateh a success- First safety slogan sticker launched by City Mayor
First safety sticker placed on the vehicle of first citizen of Ludhiana – Mayor Balkar Singh Sandhu - to spread the safety measures to fight covid in ludhiana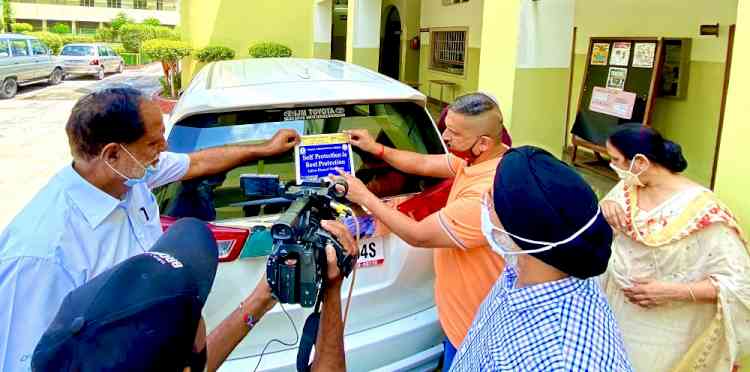 Ludhiana: First Safety Slogan Sticker – "Self Protection the Best Protection", launched by Worthy Mayor of Ludhiana Balkar Singh Sandhu. The first Safety Slogan Sticker was placed on the Vehicle of Ludhiana's First Citizen i.e. Mayor of Ludhiana. This innovative step to spread Safety measures within Ludhiana by way of Safety Slogan Stickers has been initiated by Sewa Sankalp Society through its Vice President, City Lawyer Harpreet Sandhu, to make Hon'ble Chief Minister Punjab's Slogan "Mission Fateh" a success. 

Mayor, Balkar Singh Sandhu stated that this noble step will be a effective move to further spread the message of safety awareness to fight Covid 19 in Ludhiana while moving on the City roads.  

Dr. Kirandeep and Dr. Hitant from Dayanand Medical College, Faculty urged everyone to strictly follow the safely guidelines prescribed by the Health Department as there is no other substitute till date other then Self Safety. President of Ramgarhia Girls College, Ranjodh Singh who is also office bearer of Sewa Sankalp Society assured that Ramgarhia College will further spread this Safety drive within other Educational Institutions of Ludhiana.  
Principal Ramgarhia Girls College, Inderjit Kaur and Staff members also acknowledged the work initiated by Sewa Sankalp Society, in the interest of Society at large in this era of Covid pandemic.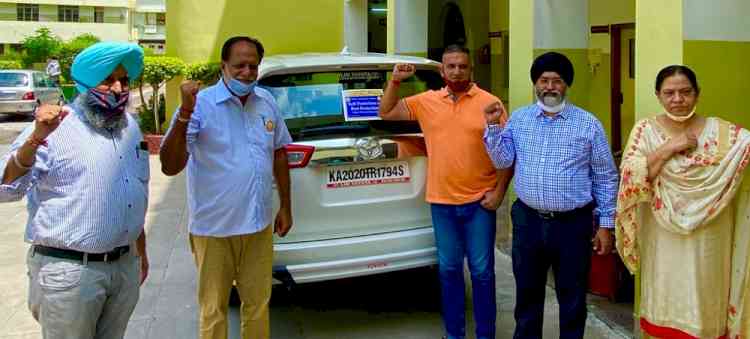 Photographs taken during the event.