A ray of hope for Araj's unfulfilled dream 
'Sanjha Sufna' to air from 26th September on Zee Punjabi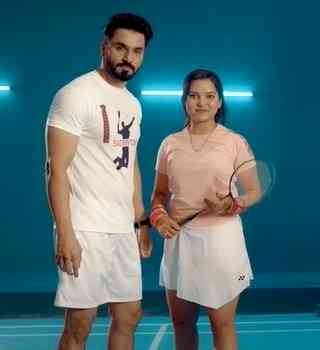 Zee Punjabi will begin airing "Sanjha Sufna," a special offering to its viewers, on September 26 at 7 PM. In "Sanjha Sufna," the protagonists Araj and Diya are driven by a passionate desire to realise each other's dreams. 

The male protagonist of the show is Diya's coach Araj, played by actor Manish  Khanna.  He possesses the qualities of an ideal man and has a great personality. He will help Diya to achieve her dreams in the show but why he motivates her not to let go of her aspirations is in itself a secret that the audience would get to know only after seeing the show. 

The relationship between Diya and Araj brings many changes in their lives which gradually also transforms Araj's anger and irritated personality into love and brings out the good in him. You'll be excited to watch Zee Punjabi's newest programme, "Sanjha Sufna," on September 26 at 7 PM to find out more about the unusual beginning of this challenging trip because of the bond that these two shares with the highest sincerity and friendship.