A good news for Birders and people who care about sparrows
A house sparrow female spotted at Panjab University after a decade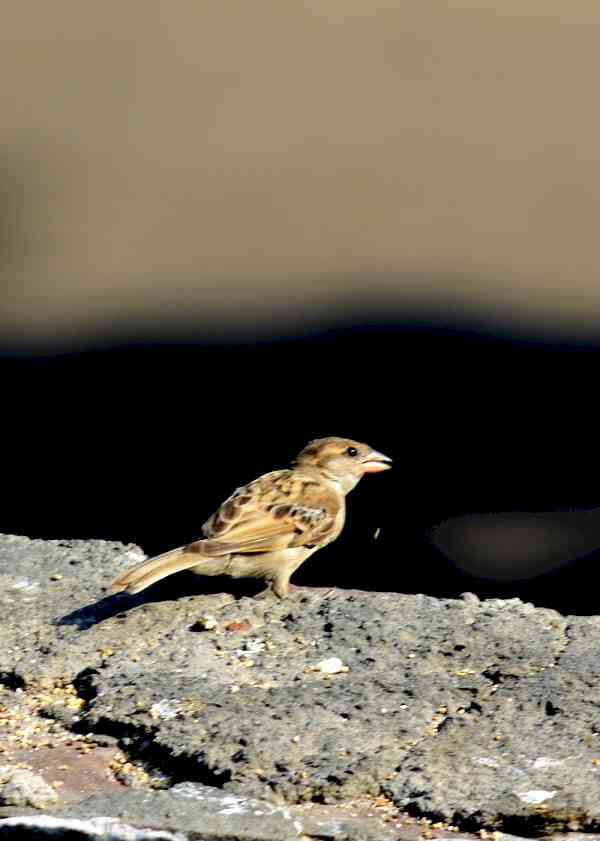 Chandigarh: Once found in abundance around human habitation, house sparrows are missing for recent years in several areas of Chandigarh and around. Often reports are surfaced in newspapers and people fondly recall the association of chirping with calmness and serenity. Various groups of birders keep on clicking, posting, sharing and reviewing photos of house sparrows from other regions.  

Panjab University is home of many researchers and birding enthusiasts, members of 'Natural Biodiversity' group online. The members go places to record various species of flora and fauna. They are used to hold discussions on various topics and house sparrows often take centre stage. Once mentioned by any, all starts turning over the pages from childhood.

Now there is a news to cherish and celebrate that a house sparrow female is spotted in Panjab University Campus. The coveted was spotted by Dishant Bansal (9 years), a young birding enthusiast who called immediately Dr. Arun Bansal to check and identify the bird. Jumping in joy Dr. Bansal couldn't believe what he saw and clicked the photographs from far and under much difficult settings. In order to verify the identify, he shared the pics with various members including Dr. Gurpartap Singh, Mr. Sanjiv Khanna, Mr. Navtej Singh and Ms. Sarabjeet Kaur. Once they saw and confirmed congratulations were poured in.    

Reacting to the find senior birder from Panjab University Mr. Navtej Singh said that he hasn't seen house sparrow in campus for the last 15 years and asked conservation measures that need to be taken immediately by providing appropriate nesting and care. He urged that people of the area should take it as an opportunity to call them back.

Dr. Arun Bansal mentioned that it is topic of research that if the same is migrating from other locations due to habitat destruction there or is coming back to Panjab University with change of environment at the institution.  Also, it is great concern and matter of study by tracking that if it survives at PU or not.