A delightful spread at wedding of son of Gurdas Maan
India's leading catering experts Foodlink curated exquisite food spread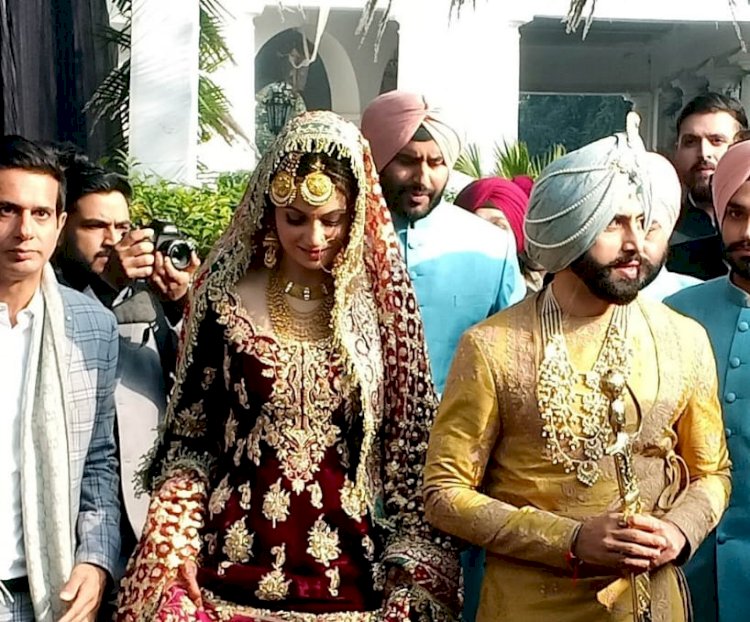 Chandigarh: Popular singing sensation Gurdaas Maan's son's wedding celebrations has become the talk of the town right from the lavish preparations, glammed up events and a stellar guest list. Punjabi's love their food and there was no stone left unturned when it came to the delectable spread at the extravaganza. Interestingly, Deepika and Ranveer as well as the very popular Ambani weddings were catered by the same brand, i.e. Foodlink. They are reported to have an illustrious clientele right from the Ambani's to the Bachchan's and the who's who of India's elite.
The guest list includes big names from the Bollywood and Punjab music industry as well as foreign dignitaries. In order to cater to the large high-profile guests, Maan's paid attention to the small details. Nuances of eclectic Indian flavours featured in an extensive array of cuisines prepared for the celebrations.
Apart from the glittery affair, what grabbed the attention was that lavish exotic spread of Indian delicacies.
There were interesting items on the menu like 'VilayatiSabzi' an ode to their friends out of India, and a spin on welcome drinks including a 'Tamarind Magarita'. Along with twists in the menu, there were also classics like the 'MurghIrani Tikka', 'Amritsari Fish Fry' among others for the non-vegetarians and the famous 'Bhindi Kurkuri' and 'Dal Bukhara' for those who preferred a vegetarian spread.  Deserts served were both global and local and alongside special hand churned 'Belgian Chocolate' ice-cream, Churros, Apple Crumble Custard were desi sweet dishes including 'Sitaphal Rasmalai' and 'Danedaar Moong Daal Halwa' to name a few. A totalof 21 desserts bringing together the best of India and the west were served at the celebrations.
The Maan's wedding was a lavish affair but rooted in Punjabi traditions.