99-Year-old-woman Harbans Kaur gets covid19 jab today
Urges all people above 45 years of age to get themselves vaccinated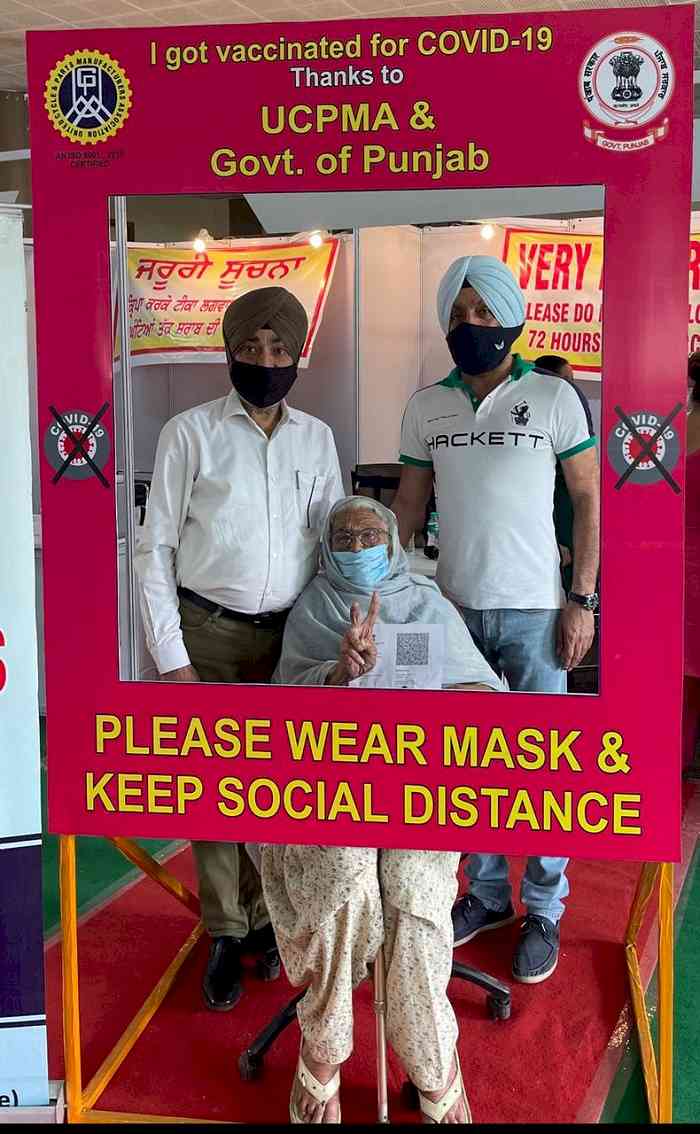 Showing full faith in Covid19 vaccine, 99-year-old Harbansh Kaur gets vaccinated in Ludhiana today.


Ludhiana: Showing full faith in the Covid19 vaccine, 99-year-old Harbans Kaur today got vaccinated at a special camp being organised by United Cycle Parts and Manufacturers Association (UCPMA) on Gill Road, here. A resident of house no 3951, Street no 11, Shimlapuri, Daba Road, Ludhiana, her son Nirmal Singh (66) also got vaccinated with her.
    After getting vaccinated, Harbans Kaur urged the residents to get themselves vaccinated at the earliest. She said that she is feeling completely fine after getting vaccinated and that everyone should go for vaccination if we want to weed out Covid 19 from our society.
    Her son Nirmal Singh said that her mother always wanted to get vaccinated and had no hesitation when we told her that she would get vaccinated today. "I want to tell everyone that Covid 19 vaccination is completely safe and all people should get themselves vaccinated at the earliest," he said.
    DS Chawla, President, UCPMA, said that due to motivation of Cabinet Minister Bharat Bhushan Ashu, they had started a special camp in UCPMA office on Gill Road, here on April 3, 2021. He said that hundreds of people visit their office and get themselves vaccinated daily. DS Chawla informed that this special camp would continue till April 10, 2021 and anyone can visit and get themselves vaccinated totally free of cost.
    Harsimarjit Singh Lucky, Secretary, UCPMA, was also present on the occasion.