966 students of DAV College receive degrees in convocation ceremony
Author(s): Rajat KumarJalandhar, March 22, 2019: DAV College organised convocation ceremony of 2016 batch in the College Auditorium. The chief guest of the ceremony was Sardar Tripat Singh Rajinder Bajwa who was welcomed by guest of honour...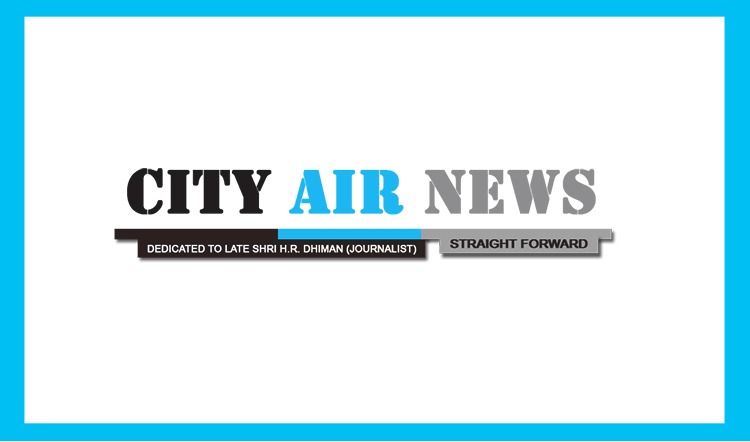 Jalandhar, March 22, 2019: DAV College organised convocation ceremony of 2016 batch in the College Auditorium. The chief guest of the ceremony was Sardar Tripat Singh Rajinder Bajwa who was welcomed by guest of honour of this ceremony as well as Director Colleges DAV CMC Dr.Satish Sharma, President of Local Samiti Retired Justice N.K.Sood, Previous HOD Mr.Kundan Lal Aggarwal, Shri Arvind Ghai ,Principal Dr.S.K.Arora, Vice Principal Prof.V.K.Sareen, Prof.Arun Mehra, Registrar Prof.Ajay Aggarwal, Staff Secretary Prof. Vipin Jhanjhi, Joint Staff Secretary Prof.Deepak Vadhwan, Public Relation Officer Prof.Manish Khanna ,LSC member Prof.Kamaldeep singh , Dr.Manu Sood, DAV Collegiate School Dr.S.K.Khurana and other staff members.
In this Convocation Ceremony 966 students were given their degree in which more than 227 students were Post Graduates.
Sardar Tripat Rajinder Singh Bajwa were welcomed in the College with full enthusiasm, after which Mr. Bajwa said that he felt very good after reaching the college and afterwards Mr. Bajwa was welcomed in the Principal Office.
Then, Mr. Bajwa reached the College Auditorium where everyone welcomed his with full dignity and enthusiasm.
The ceremony began with lighting of the lamp by Sardar Tripat Rajinder Singh Bajwa, Director CMC Dr. Satish kumar, Principal Dr. S. K. Arora, HOD of Local management Committee and other present dignatories. After this, Saraswati Vandana was done by the students of the college.
On this ocassion, Principal Dr. S. K. Arora welcomed all the present dignatories. He said that it is a moment of proud for us to have Sardar Tripat Rajinder Singh Bajwa as our chief guest for the ceremony. While addressing him, he told that Mr. Bajwa is currently the Minister of Rural Development, Panchayats and Housing and Urban Development in the Punjab Government . He was elected to the Punjab Assembly in 1992, 2002, 2012 and is now again elected from Fatehgarh in 2017 . Prior to this, Sardar Bajwa , Laxmipur School Education, Printing and Stationery and Agriculture , Minister of State for Forest, Transport, Social Security and Women and Children Development; President of the Punjab Pollution Control Board, General Secretary, DCC; Member PPCC; Chairman Municipal Committee and Chairman Market Committee Kadian; Director Land Mortgage Bank Batala; Punjab has been the President of various committees of the Assembly.
After that they read the college report. He said that According to 'NAAC' Dav college is one of the best Co- educational institution. It is a family of 7200 students and 500 teachers. DAV College has remained on the top of the educational institutions. No merit position is complete without the student of DAV college. This college has a history of giving players to our nation. Till now , Dav College gave 18 Olympicians , 8 Arjuna Awards , 2 Dronacharya Awards winners to our nation. Late Shri. Jagjit Singh, Sukhwinder Singh, Diljan, Narinder Pandit, Hans Raj Hans were given by this college.
Principal S.K Arora said- This is not just a degree for students but a Golden ticket to their dreams. This is the result of their hardwork and efficiency of their college days. Principal Dr. S.K Arora gave a success tip to all students that You all are the future of our nation, So if you will dream big our nation will also develop.
After this Chief guest Sardar Tripat Rajinder Singh Bajwa said while addressing students- " I am feeling happy from the core of my heart that you all are successful in achieving your degrees. Dear friends, today is the day of celebration for all of you and your teachers who played a special role in your education".
Sardar Tripat Rajinder Singh Bajwa said that "I feel very fortunate that I have the privilege of coming to a 100 year old college today. And, Today, I am getting an opportunity to honor the students who have gone far beyond us in the field of education. When I listen about the Principal's and teacher's of this institute, My head itself leans down upon knowing their knowledge. He said to the students, "It is very necessary to have knowledge in the life of a student, but along with the knowledge, one of the most valuable qualities a person should have is humanity , only then one can become a successful person in life. You must not be a machine, but you should sacrifice ego along with the spirit of service. You may reach any height, any post in life, but you should not become greedy. Covetousness causes corruption only. You need to be good and always promote goodness, not evil. While giving a message of cleanliness, he said that today the slogan of clean India has come, but one should apply it to his life. If our mind, our house is clean then our city will be clean and thus, our country will also be clean .
Guest of honor "Dr Satish Sharma "said that Convocation Ceremony should be the occasion of starting education period of one's life . This is not the occasion of end of education and The biggest message of Convocation Ceremony is If we want to rise high and achieve all the success its first condition is - The student shall never feel low, never die. We should always learn like a student , only then we can achieve great heights. Just keep a goal of life, whatever you do , do honestly. In the end, once again , all the students must greet their respective degrees and rewards and wished them a good future.
College Registrar Prof. Ajay Aggarwal requested Principal Dr. S.K Arora to start the convocational event. The event started with the words of Principal Dr. S.K Arora " I Declare Convocation is open" . Chief guest- Sardar Tripat Rajinder Singh Bajwa , Dr. Satish Sharma, Principal Dr. SK Arora distributed degrees to all the students. Meanwhile 2 professor of college were also given a degree of Ph.D and D. LIT.
Meanwhile the stage was hosted by Staff Secretary Prof. Vipin Jhanji. Vote of thanks was given by Joint Staff Secretary Prof. Deepak vadhwan . In the end event was wound up by the National Anthem.